Why Choose Chefgood Healthy Food Delivered?
Fresh, healthy ingredients 
Our delicious meals are made with wholesome, nutritious, high-quality ingredients and delivered fresh to your door. Our meals contain locally sourced produce and no added sugars. If you'd like gourmet meals made with fresh ingredients from our seasonal menu delivered to your door, subscribe to Chefgood today!
Delicious, exciting meals
Our chef-made dishes are full of flavour and delicious veggies. Even foodies love our inspired meals! Our menu changes weekly so you'll never be tired of eating the same meal.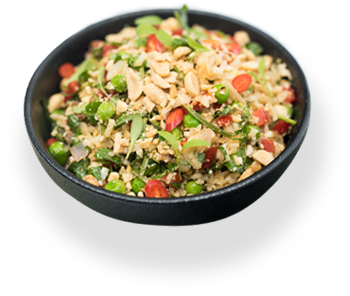 Ready-Made Meals
If you subscribe to Chefgood meal delivery services, eating healthy food every day doesn't have to be hard work. With no shopping or meal prep required, Chefgood healthy meals add more time to your busy day. Our high-quality food helps you achieve your healthy eating goals while making your busy life so much easier.
Delivered to Your Door
We deliver fresh meals to the doors of Australian homes in Melbourne, Sydney, Brisbane, Canberra and Adelaide on regular delivery days determined by postcodes.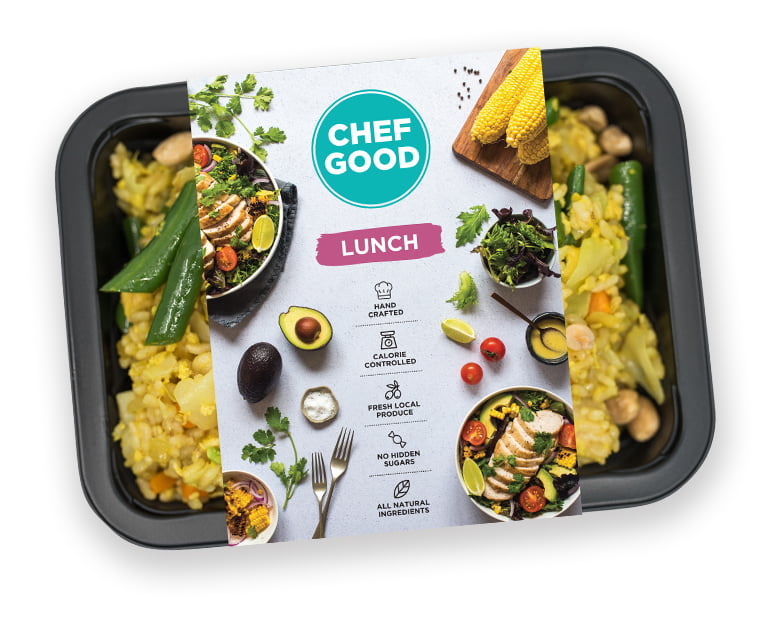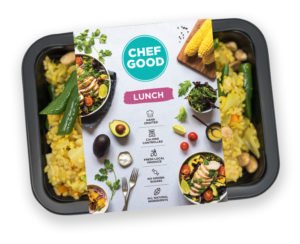 Here's How It Works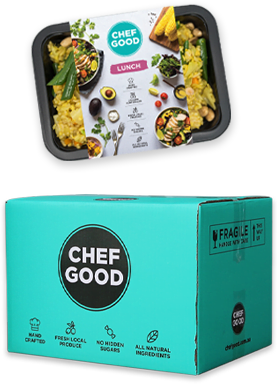 1. Select your meals
Choose the meal plan that best suits your lifestyle, dietary preferences and decide if you would like 5, 7, 10, 14 or 20 meals per week. You can choose to add on breakfasts and snacks too!
2. Place your order
Checkout before the cut off at 11.30 pm on a Wednesday. Your first order will start an automated billing and weekly delivery. You can pause or cancel your subscription at any time before the cut-off.
3. Enjoy!
Enjoy fresh, healthy, ready meals delivered to your door! Meals will be delivered on a regular delivery day set by your postcode, in thermally controlled boxes so they stay fresh.
Healthy Meal Plans Available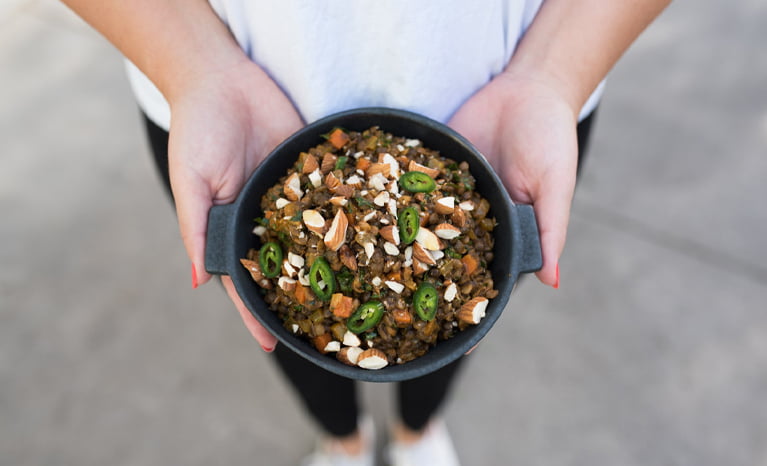 Slim & Trim and Everyday Wellness
Our Slim & Trim weight loss meal plans contain dietlicious 350 calorie meals designed by nutritionists to be low carb, healthy meals perfect for sustained weight loss. Containing tasty veggies like sweet potato and whole foods like quinoa and lentils, Chefgood Slim & Trim gourmet meals will make you forget you're on a weight-loss journey! For healthy everyday eating and larger portions, consider our Everyday Wellness meal plans.
Vegetarian and Vegan 
Get inspired vegetarian and vegan meals hand-made by chefs from Chefgood. Complete with weekly food delivery to your door on a regular day determined by your postcode, we give vegetarians and vegans living in Melbourne (and Sydney, Adelaide, Canberra and Brisbane!) an easy way of eating their preferred style of fit food with convenient home delivery.
No Added Gluten and No Added Dairy 
For those with gluten or dairy intolerances, our No Added Gluten (not suitable for coeliacs) and No Added Dairy meal plans support those dietary preferences too! However you like to eat – as long as it's healthy – we've got a seasonal menu full of healthy fresh meals for you at Chefgood.