Why Choose Chefgood Meal Delivery In Adelaide?
Fresh, healthy food
Devised by dietitians, Chefgood meal plans and menus provide perfectly balanced nutrition, calorie counts, portion sizes and flavours. Made from a wide variety of totally fresh ingredients by our in-house chefs, our meals are restaurant quality with a home-made touch.
Quality ingredients with no hidden nasties
Our meals are made will all-natural ingredients with no hidden sugars, or nasty additives. Our chefs use high quality fresh ingredients and seasonal produce to prepare deliciously healthy food for you.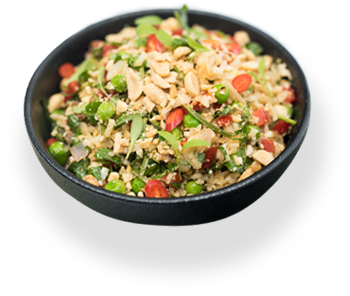 Variety of meal options
Because all our menus are full of options every week, you'll never get bored with Chefgood ready meals. Whether you simply want the pleasure and convenience of our mouth-watering meals delivered to your door (and who doesn't!). Or you have weight loss goals to achieve, Chefgood deliver the best ready-made meals catering to all tastes and lifestyle preferences.
Convenient ready meal delivery
A subscription to Chefgood goes well beyond the ease of simple meal delivery. Imagine the time you save when you can say goodbye to meal planning, shopping, meal prep and home cooking! Perfectly delicious and healthy meals delivered to your Adelaide home each week. It's that easy!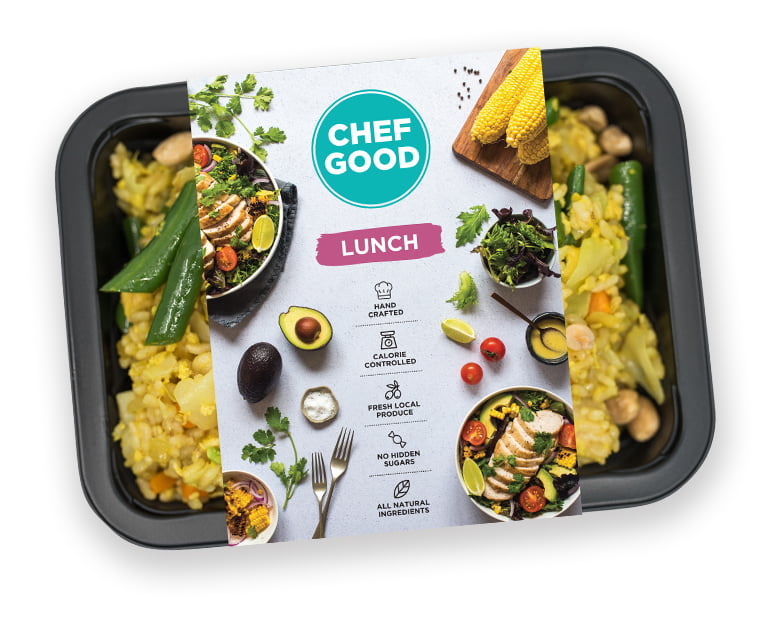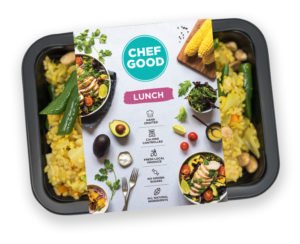 Here's How It Works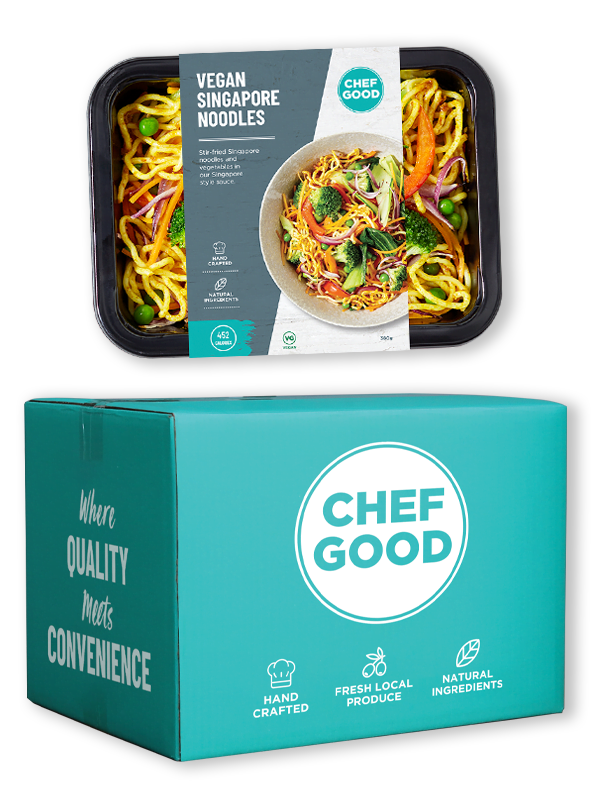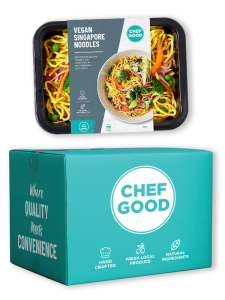 1. Choose your meals
Do you have specific dietary requirements? Are you vegetarian or vegan? Do you want to lose weight? We have meal plans to suit everyone! Simply choose you dietary preference and whether you would like 5, 7, 10, 14 or 20 meals per week. Prices start at just $9.95 per meal for lunch and/or dinner. With breakfast and snacks available as optional add-ons.
2. Place your order
Check out before the cut off time at 11.30pm on a Wednesday to start receiving your weekly ready meals. Your first order will start an automatic billing system, which you can pause or cancel at any time before cut-off!
3. Enjoy great tasting fresh meals!
Meals will be delivered to your door on a regular delivery day set by your Melbourne, Sydney, Brisbane, Adelaide or Canberra postcode. All meals come in thermally controlled packaging to ensure your food stays super frrresh!
Which Delicious Chefgood Meal Plan Suits You?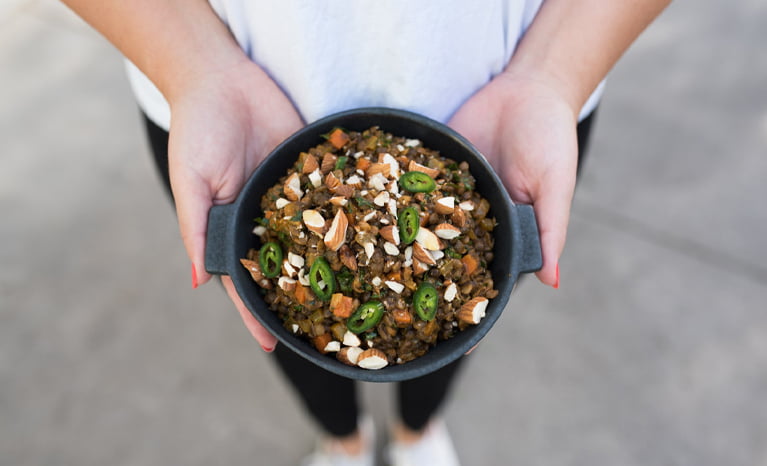 1. Select whether you would like meat
Chefgood offer mainstream meal plans with healthy lean meats such as chicken and lamb. Alternatively, you can choose a Vegetarian or Vegan meal plan containing plant-based proteins!
2. Select your health goals
If weight loss is your goal, our Slim & Trim meal plan offers yummy and fulfilling 350 calorie meals. With variety and nutrition, you can lose weight the healthy way. Or if you simply want to maintain a healthy lifestyle, our Everyday Wellness meal plans have slightly larger portions. These high protein, healthy meals will keep you fit and healthy. So you can enjoy your active, busy lifestyle!
3. Dietary requirements
Chefgood now offer meals with No Added Dairy for those with dairy sensitivity. Gluten-free is another common dietary requirement, so we also offer meals with No Added Gluten, containing gluten alternatives such as brown rice and quinoa (not suitable for coeliacs).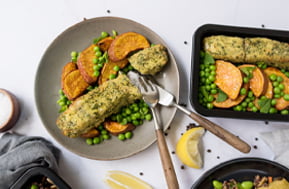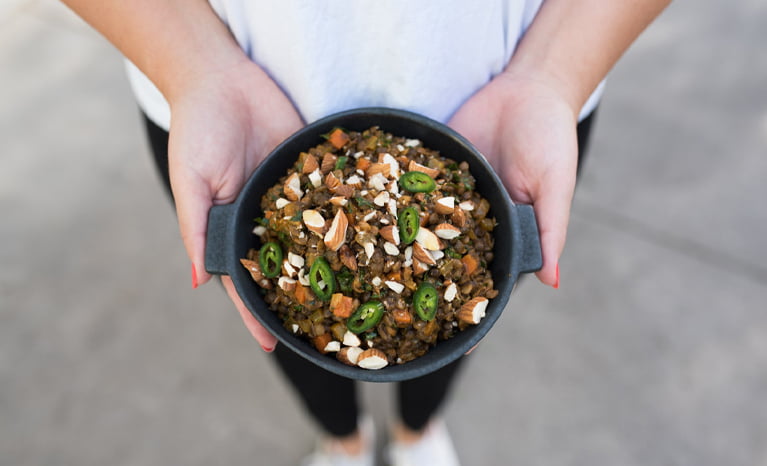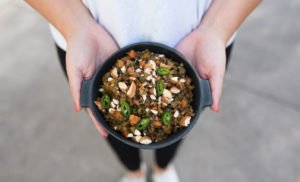 Enjoy Cheap, Easy, Healthy Meals!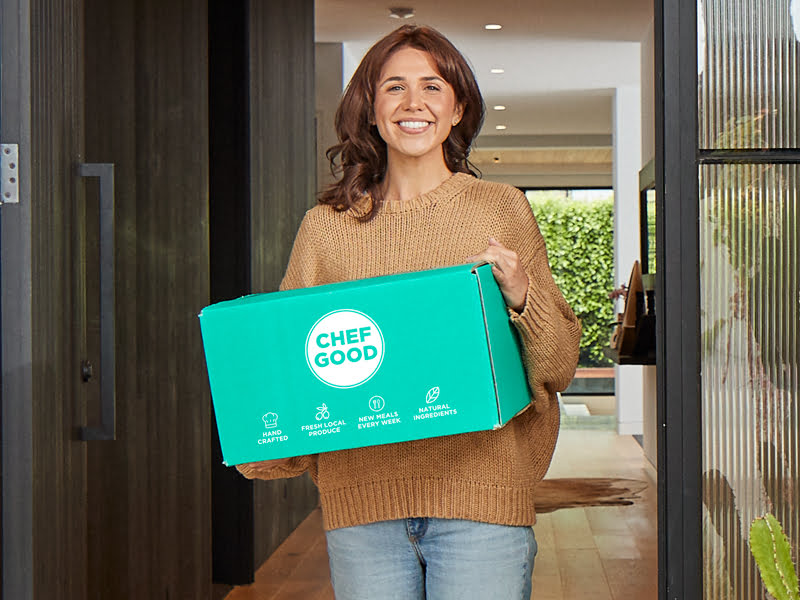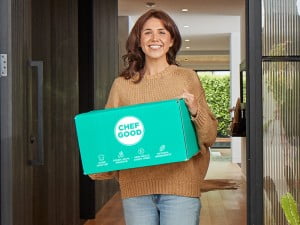 Down in South Australia, people are busy juggling work, families, social lives and exercise. Just as they are in New South Wales, Brisbane, Canberra and Melbourne.
When life is flat out it isn't easy maintaining a healthy lifestyle. Often the home cooked healthy meals made with can go out the window. Replaced by all the unhealthy fast foods nutritionists say to avoid.
It is so important to maintain good health and nutrition when we are feeling stressed and have a busy lifestyle. That's why many South Australians are seeking nutritious meal delivery services, such as Chefgood.