Why Choose Chefgood Healthy Meals Delivered?
Delicious fresh food
We source locally grown Australian food and create fresh ready-meals every day because fresh is best! You'll enjoy fresh meals made with quality ingredients.
Healthy and nutritious
Check out our everyday wellness meals with larger portion sizes that are nutritionally balanced. Chefgood meals are fresh and handcrafted from locally sourced seasonal produce.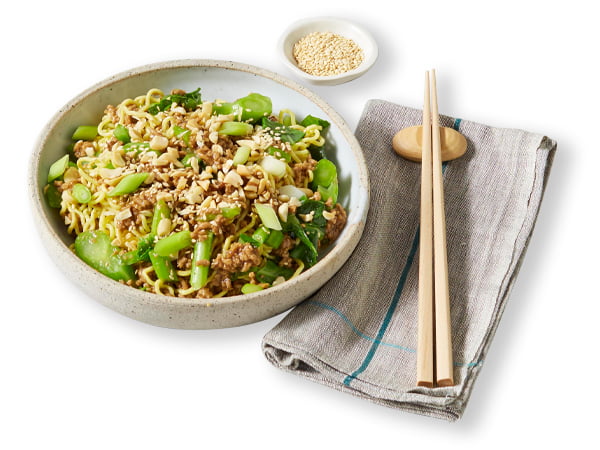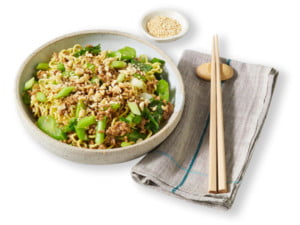 Convenient healthy meal delivery
We deliver high-quality fresh meals to your door every week, so you always have healthy meals on hand.
Variety of options
At Chefgood we have an exciting and creative choice of meal kits with new meals every week providing a wide variety of meal options for meat-eaters, vegetarians, flexitarians and vegans. There are plenty of meal options within each meal plan to assist with dietary requirements such as no added gluten and no added dairy.
Here's How It Works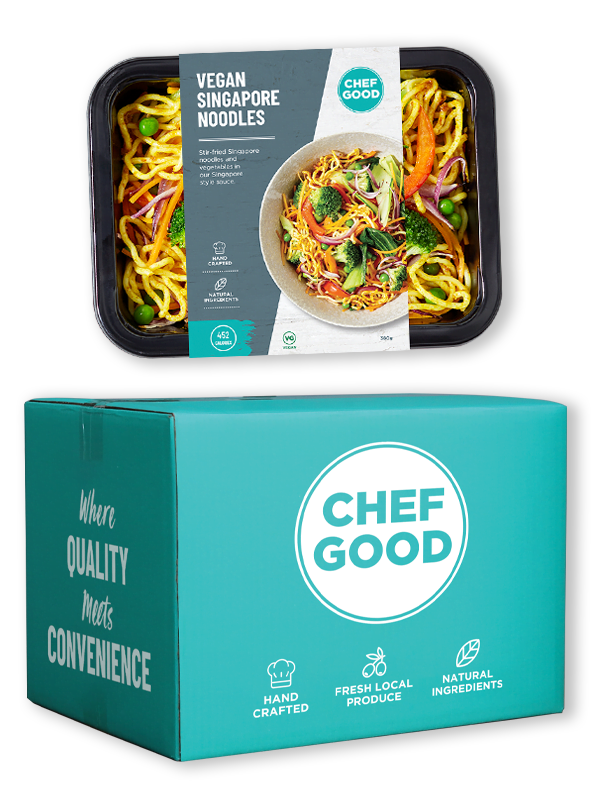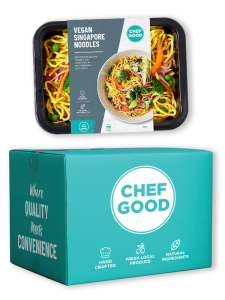 1. Select your healthy meal plan
Decide on the meal plan which is best for you, both meal plans come with meat or plant-based options.
2. Choose your meals
Select from five, seven, ten, fourteen or twenty meals per week, with lunches and/or dinners. Decide if you want to add breakfasts and/or healthy snacks to your order.
3. Place your order
Add to your cart, Chefgood's online subscriptions are easy and contain no lock-in contracts – you can opt-out at any time!
4. Enjoy eating your healthy meal plan!
Wait for your meals to be freshly made and healthy meals delivered to your door. Enjoy meal time with no prep time. Regular delivery days depending on your postcode. We deliver to Sydney, Brisbane, Gold Coast, Melbourne, Canberra and Adelaide!
Healthy Meal Plans For
A

ll Diets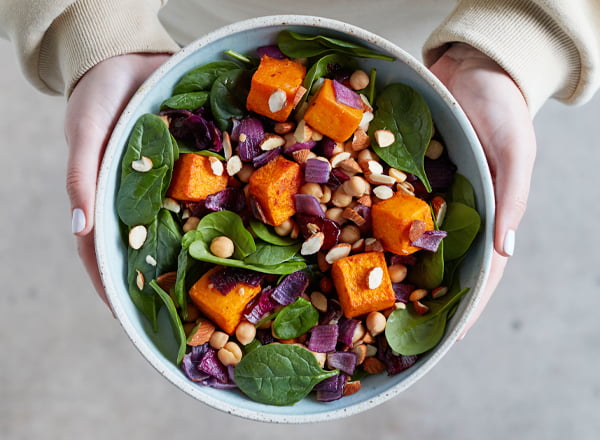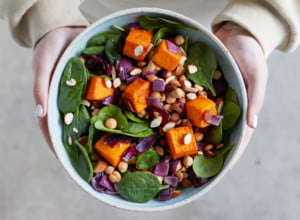 Everyday Wellness
Everyday Wellness meal plans have larger portion sizes, ideal for people who want to maintain their weight.
Slim & Trim
These 350 calorie meal plans are designed by dietitians specifically for weight loss. No need to count calories any longer with Chefgood weight loss meal plans.
Vegetarian diets
Vegetarian meal plans include meat-free protein alternatives such as lentils, chickpeas and tofu. Vegetarians can enjoy meat-free options under the Everyday Wellness or Slim & Trim meal plans.
Vegan diets
Vegan meal plans are totally plant-powered with no animal products. Vegans can also enjoy plant-powered meals from the Everyday Wellness or Slim & Trim range.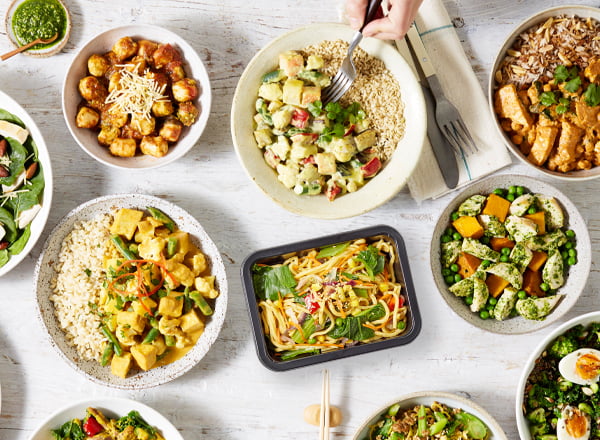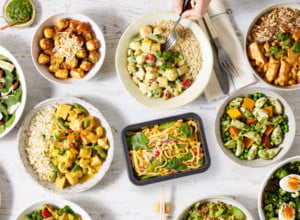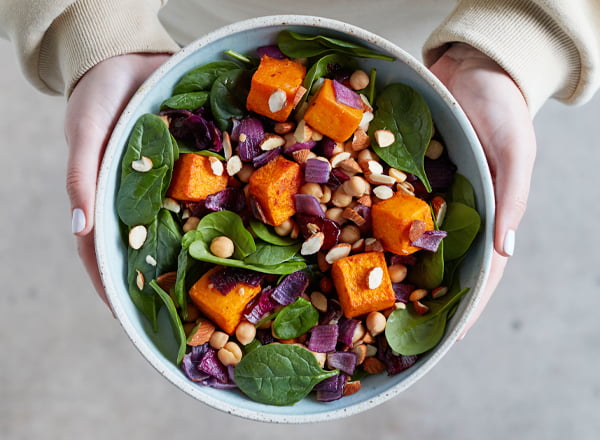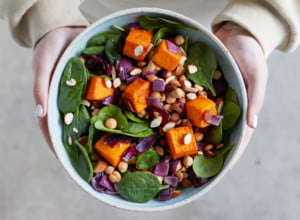 Healthy Eating Made Easy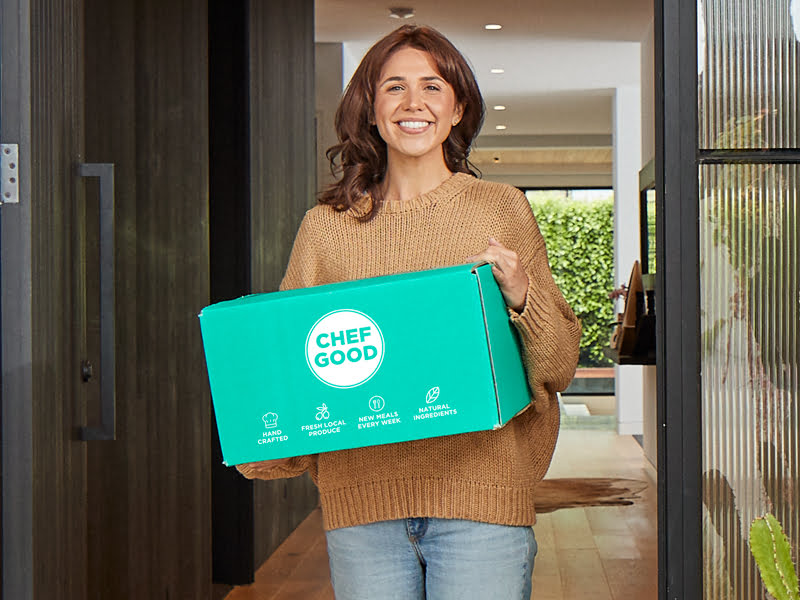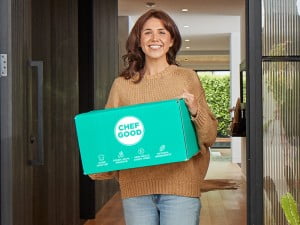 Chefgood delivers more than just fresh and healthy meals:
Our healthy food delivery allows you to add more time to your busy day because we take care of the shopping, meal prep and cooking for you.
Our online ordering system is simple to use with no lock-in contracts.
You can enjoy healthy meals delivered to your door in recyclable thermal boxes, keeping your food as fresh as can be.