Why Choose Chefgood Healthy Meal Delivery In Brisbane?
Convenience
Chefgood offers ready meals so you can save time and effort on meal planning and shopping every week. Get yours delivered anywhere in Brisbane, Sunshine Coast or Gold Coast.
Nutritious, healthy meals
Are you time-poor and eating unhealthy meals which don't meet the dietary requirements recommended by nutritionists? Have you run out of ideas for creating healthy food options using wholefoods and fresh, natural ingredients? Chefgood could be the answer! Chefgood meal plans are devised by nutritionists to provide healthy food with optimum calorie counts and portion sizes.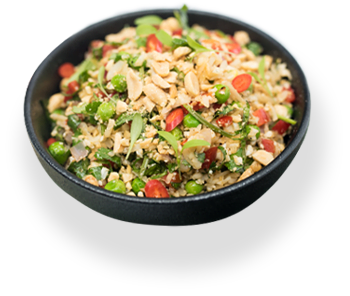 Delicious, high quality food
Chefgood are Brisbane's most trusted provider of great tasting quality meals. Our professional chefs source the finest quality and freshest ingredients with no preservatives and no added sugars. The result is flavoursome, restaurant quality, handcrafted meals.
Exciting variety
Chefgood meals are packed with fabulous ingredients and exciting flavours. Our menus change weekly so you'll never get bored of healthy eating!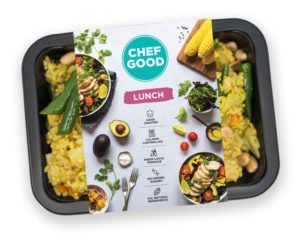 Here's How it Works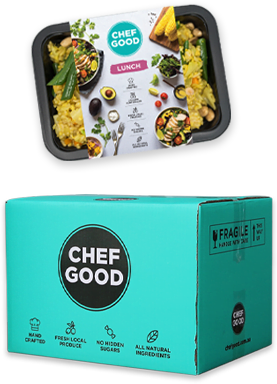 1. Choose your meal plan
Chefgood meal plans cater to various dietary requirements and lifestyles. You can choose from Mainstream, Vegan, Vegetarian, No Added Dairy or No Added Gluten meal plans! All meal plans can either come with a focus on weight loss (Slim & Trim) or larger portion healthy meals (Everyday Wellness).
2. Place your order
To receive your healthy meals, simply place your order before Wednesday 11:30pm. From the following Saturday, your week's meals arrive with the delivery days set by your postcode.
3. Enjoy fresh meals delivered!
These fresh ready-made meals come direct to your door wrapped up in thermal packaging, so they stay ultra frrresh!
Choosing The Right Meal Plan For You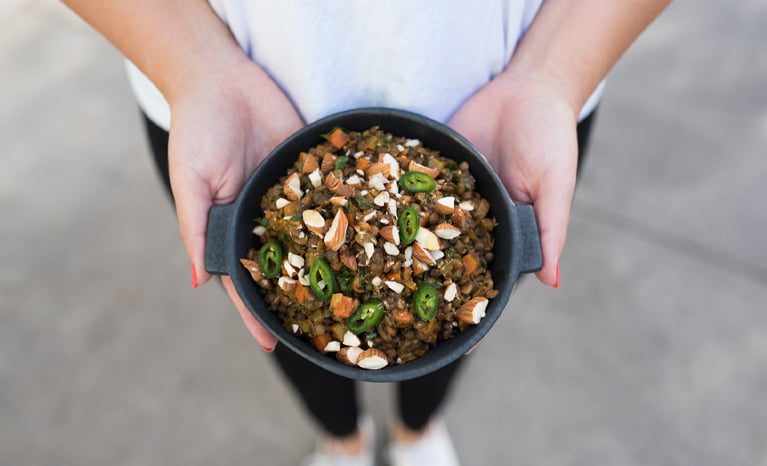 1. Select your health goals
For those who want to lose weight, our Slim & Trim meal plans contain 350 calorie meals, designed specifically for weight loss. Or for those who simply want to maintain a healthy lifestyle, the Everyday Wellness meal plan contains healthy meals with larger portion sizes.
2. Do you eat meat?
Chefgood meals contain lean meats such as chicken and lamb. But there are Vegan and Vegetarian meal plans available too! Our chefs have created a variety of great-tasting plant-based ready meals loved by everybody – even meat-eaters.
3. Select your dietary requirements
Chefgood also offer meal plans with No Added Dairy and No Added Gluten. So no matter what your dietary preferences are, at Chefgood there is something for everyone!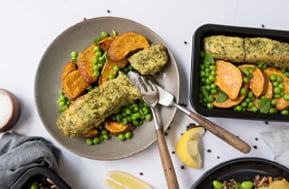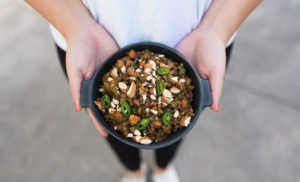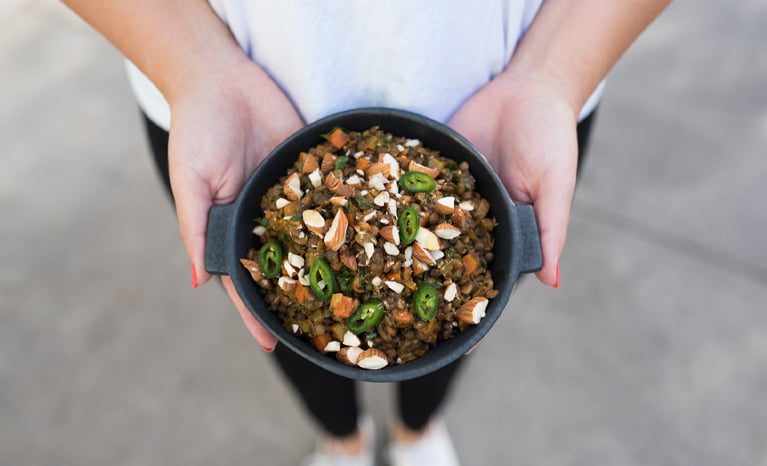 How Can Chefgood Help Me?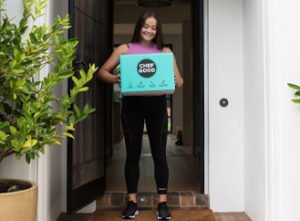 Chefgood is Brisbane's favourite way to eat healthy food and benefit from:
convenient and totally healthy meal plans
weight loss meal plans
vegetarian and vegan meal plans
meal delivery services
nutritious ready-made meals
more wholefoods
becoming less time-poor
dietary requirements such as no added dairy and no added gluten
less time wasted on shopping and meal prep
This gourmet dinner service is available for both lunch and/or dinner with breakfast and snack options available. This is something every health-conscious Queensland resident needs.