Why Choose Chefgood Vegetarian Meals?
Fresh and nutritious ingredients
We choose fresh, high quality ingredients to create the fabulous flavours found in our exciting veggie-based meals. We source them locally too! You'll enjoy fresh vegetarian meals made with quality ingredients such as chickpeas, quinoa, lentils and lots of nutritious veggies including cauliflower and sweet potato.
Exciting variety of meals
Chefgood offers exciting restaurant-quality vegetarian meals made fresh with loads of variety. We change our menus weekly so there are always new and exciting vegetarian meals to choose.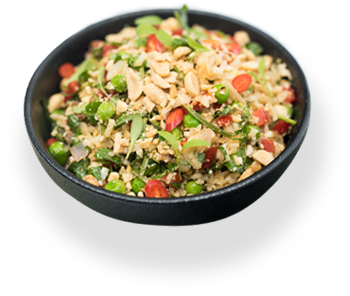 Convenient meal delivery to your door 
Make your busy schedule so much easier by ordering our convenient ready meals to your Melbourne, Sydney, Brisbane, Adelaide or Canberra postcode.
Meals to suit a variety of dietary requirements
Did you know we have a vegan meal delivery service available too? Vegan food will provide the correct nutrition to support increased energy and performance. Our totally plant-based meals caters to a variety of dietary requirements such as gluten free and dairy free.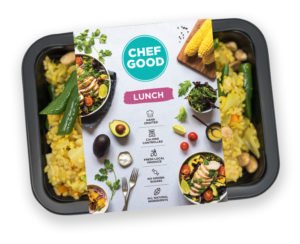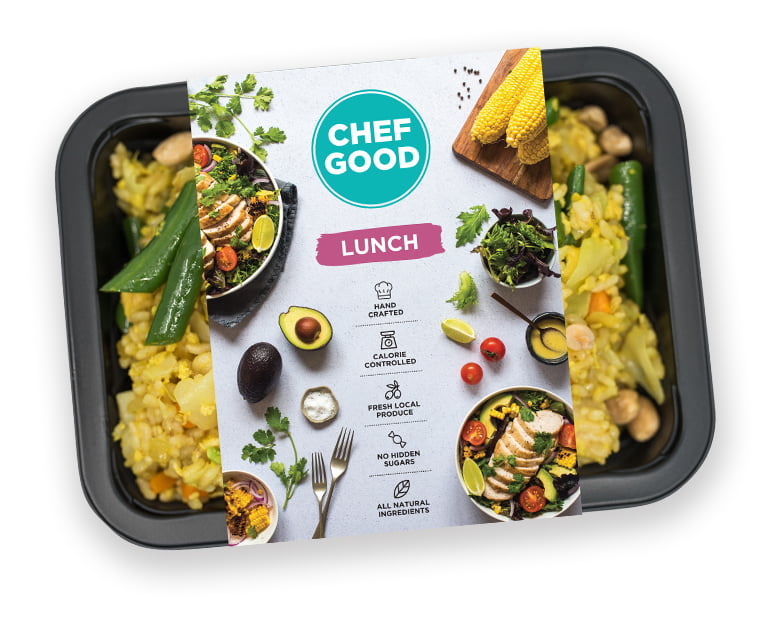 How It Works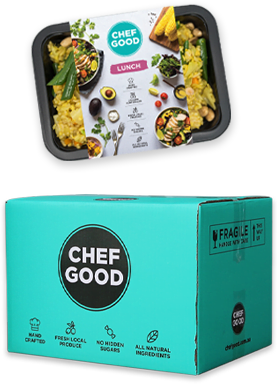 1. Subscribe to Chefgood
Just sign up to Chefgood online where prices start from just $9.95 per meal. Not only are our vegetarian meals restaurant quality and made with fresh ingredients, they're affordable too!
2. Choose your meals
The simple online system will prompt you to select your preferred meal plan and favourite ready meals from the menu and decide on lunches and/or dinners five or seven days per week. There are optional breakfasts and healthy snack inclusions available too!
3. Place your order
Finalise your order before the cut-off on Wednesday nights at 11:30pm and remember you can change or cancel your order up to the cut-off time too.
4. Enjoy fresh healthy meals!
From there you just need to sit back and wait for your weeks' worth of healthy meals to be delivered! They'll arrive as fresh as they left our kitchen in thermal ice-packs. Meal delivery areas within NSW, VIC, QLD, SA and ACT are classified by postcodes and provide regular delivery days each week, so you know when to expect your healthy meals to arrive.
Meal Plans Available for All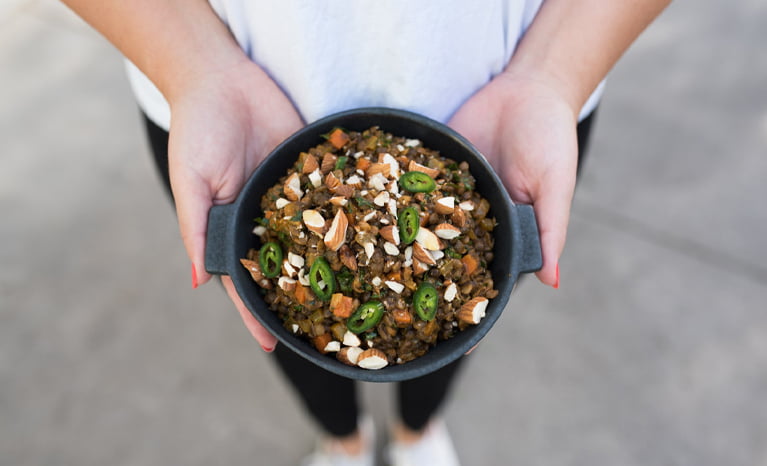 Vegetarian diets
Meal plans with meat free protein alternatives such as egg, tofu and beans. Lovely lentils, crunchy cashews and chickpeas plus sensational sweet potato accompany low carb ingredients and fresh veggies to deliver our healthy vegetarian meals.
Vegan diets
If you're ready to take your clean eating to the next level, Chefgood also offer fully plant-powered meal plans with no animal products.
Mainstream diets
Our regular meal plans contain lean meats such as chicken, beef and lamb. We also have meals available for those on dairy free or gluten free diets!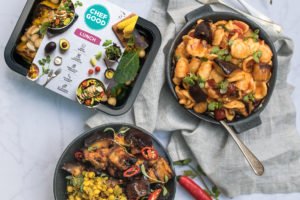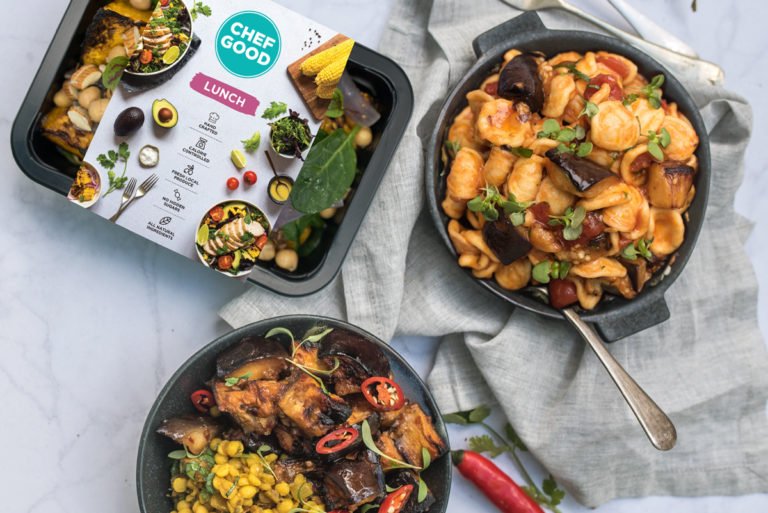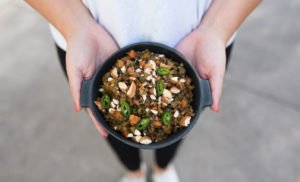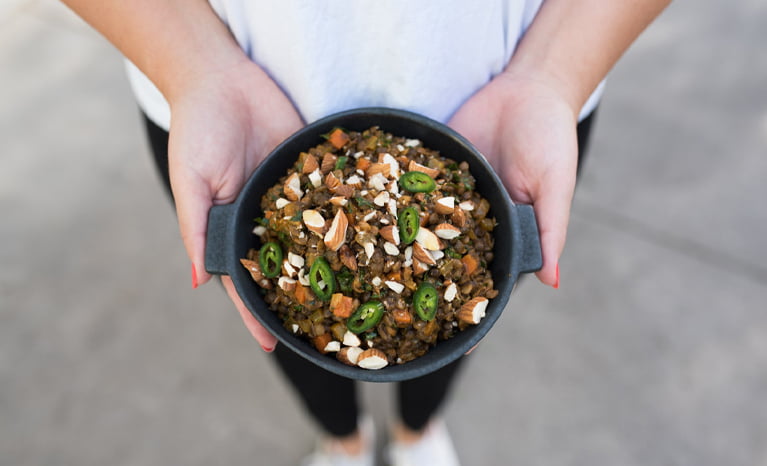 Lose Weight With a Vegetarian Meal Plan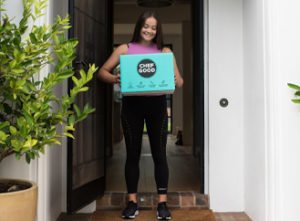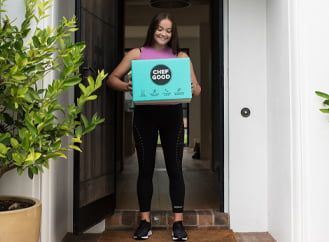 The Slim & Trim Meal Plan allows vegetarians on a weight loss journey to slim down while they enjoy healthy vegetarian meals. Benefits of a vegetarian weight loss plan include:
350 calorie meals are designed by nutritionists and prepared fresh by our chefs, so you know they are good for you!
Exciting and inspiring: the menu changes weekly so you're never bored, making your weight loss journey more enjoyable!
All-natural ingredients with no refined sugars, unhealthy fats or preservatives.
Sustainable weight loss: lose weight the healthy way for long term results.
Plant powered protein: our nutritionists ensure there is lots of plant-based protein in our vegetarian meals to power you through the day.
Vegetarians in Melbourne, Sydney, Adelaide, Brisbane and Canberra all love their plant-powered high-protein meals via vegetarian meal delivery from Chefgood!