Why Choose Chefgood's Vegetarian Meal Delivery?
Nutritious and delicious meals
Chefgood has a team of professional chefs preparing nutritional, satisfying and oh-so-delish vegetarian meal plans. All meals contain quality ingredients with no preservatives and no hidden sugars. These top-quality plant-based meals are as tasty as you expect to find in the best vegetarian restaurants, in fact, even meat-eaters love our vegetarian food!
Convenient meal delivery
Chefgood will deliver your meals on a regular delivery day. And here's the fabulous bonus – Chefgood delivers right to your door in specially-designed ice boxes to keep your meat-free vegetarian meals cool until you are home.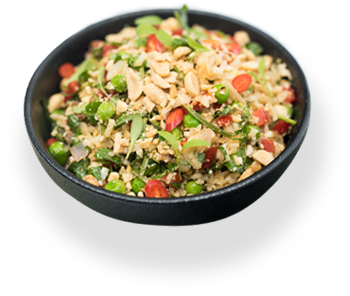 Variety of options
If you have specific dietary preferences, such as vegan, vegetarian or seeking meals with no added gluten or dairy, shopping and meal preparation can become a little more laborious as you strive to create a variety of tasty, nutritious and satisfying meals day after day. Chefgood takes the stress away – simply choose your meal preferences and we take care of the rest.
Time-saving
If you have a super busy lifestyle you may find it difficult to assign the time needed to shop, prepare and cook meat-free meals. Chefgood makes life so much easier when all the hard work is done for you!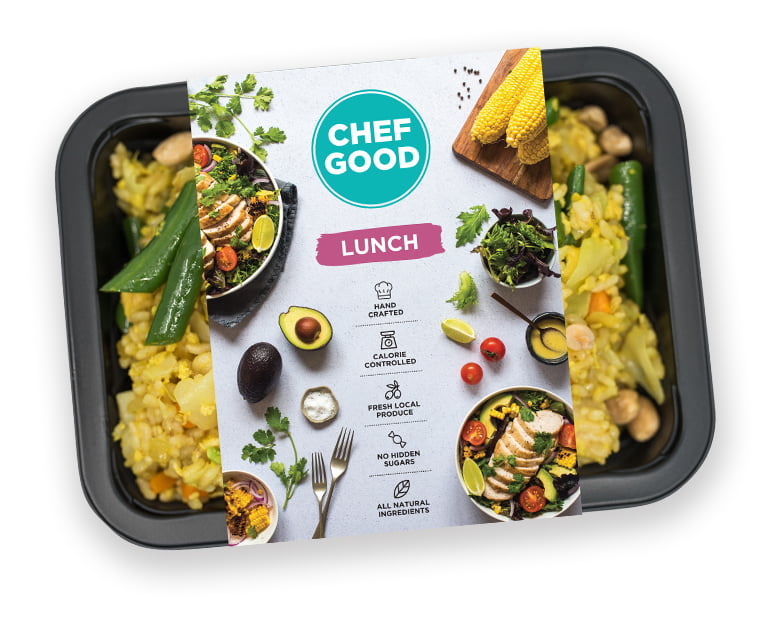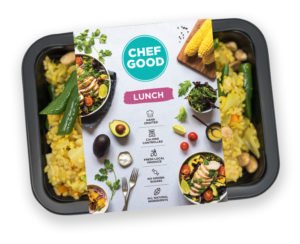 Here's How It Works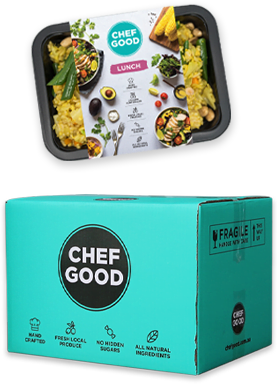 1. Choose your meals
Chefgood vegetarian meals are available for breakfast, lunch and dinner with the option of 5, 7, 10, 14 or 20 meals per week. You may opt to prepare your own breakfasts and have Chefgood meat-free meals for lunch and dinner, and you might like to include the low-calorie add-on snack packs too.
2. Place your order
Make sure you checkout before 11.30 pm on a Wednesday night to start receiving your meals on a regular delivery day set by your postcode. You can pause or cancel your subscription at any time.
3. Enjoy!
Chefgood delivers inspiring vegan and vegetarian meals such as the Thai Green Vegetable Curry & Brown Rice, the Vegetarian Shepherd's Pie and the Pea & Corn Risotto right to your door. So sit back and enjoy your delicious vegetarian meals delivered to your door in Melbourne, Sydney, Brisbane, Adelaide or Canberra.
Meal Plans Available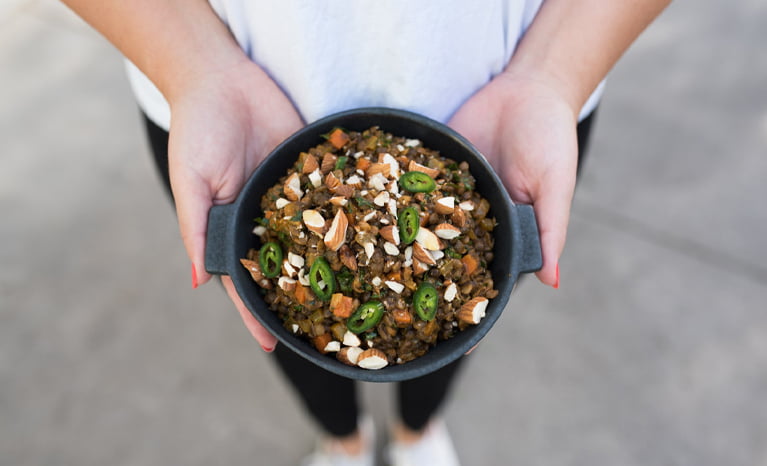 Vegan or vegetarian
Whether you've never eaten meat or you just want to try out a vegan diet, Chefgood has meal plans for all. Our Vegetarian meal plan contains high protein meat-free alternatives, and our Vegan meal plans are fully plant-powered. You'll find fresh, organic ingredients such as quinoa, wholefoods and superfoods.
Weight loss or weight maintenance
Chefgood's vegetarian meals come in different portion sizes. The Slim & Trim meal plan includes calorie-controlled meals, designed to facilitate weight loss. The Everyday Wellness meal plan includes larger portions and contains the necessary nutrition and fibre to support a fit and healthy lifestyle.
Dietary requirements
You can also choose a vegetarian meal with no added gluten (not suitable for coeliacs) or no added dairy (for those with a sensitivity to dairy).