Why Choose Chefgood No
A

dded Gluten Meals?
Healthy gluten alternatives
Our No Added Gluten meals are designed for people with a gluten sensitivity (not suitable for Coeliacs). Our dietitians have created exciting No Added Gluten meal plans with menu items which encompass lots of fresh veggies like sweet potato and broccoli and wholefoods like legumes, brown rice and quinoa.
Fresh and tasty meals
Chefgood meals are made with all-natural ingredients. Our meal delivery service will bring delightfully fresh ready-meals straight from our kitchen to your door, ready to tantalise your tastebuds with meals that contain no hidden sugars or gluten!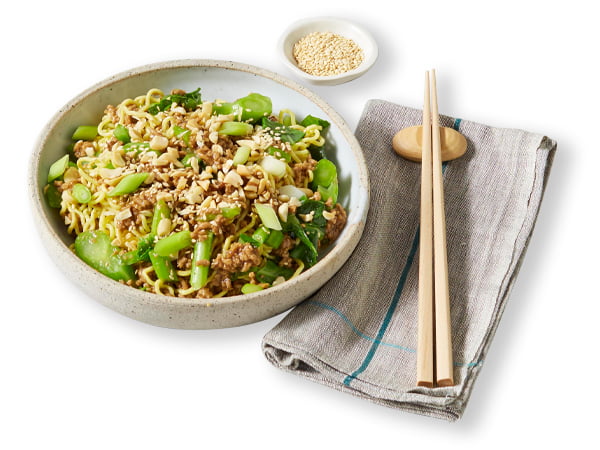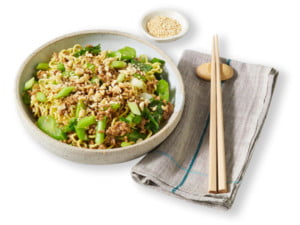 Convenient delivery
At Chefgood, you'll also enjoy our reliable and regular meal delivery services. We deliver your order with 5, 7, 10, 14 or 20 great tasting, healthy meals with no added gluten to your door each week.
Put the time back in your day
When you live with a gluten sensitivity, shopping, meal planning and food prep can be a daily hassle. But when you subscribe to Chefgood we do all the hard work for you! Who wouldn't like deliciously healthy lunches and/or dinners made with fresh ingredients? Imagine – no shopping, no thinking about what to cook, no hours spent slaving over a hot stove… and no struggling to find naturally gluten-free options for your family!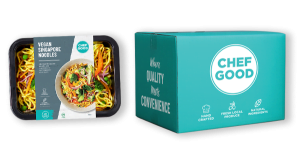 Here's How It Works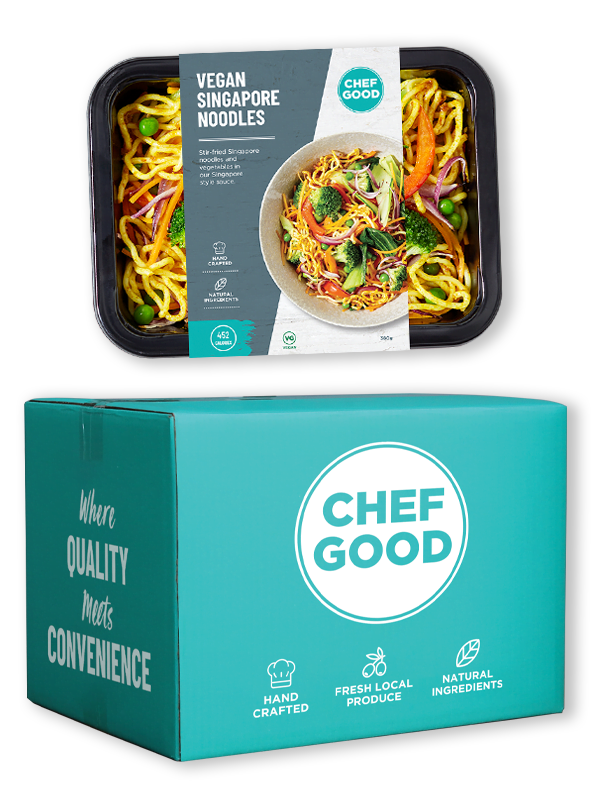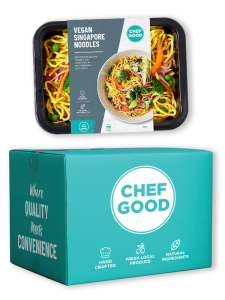 1. Choose your meals
At Chefgood, we offer No Added Gluten meal plans within the Slim & Trim and Everyday Wellness programs, alongside Mainstream, Vegetarian, Vegan and No Added Dairy meal plans. Simply select your dietary requirements and decide whether you want 5, 7, 10, 14 or 20 fresh and healthy meals delivered each week!
2. Place your order
Finalise your order. This will begin your regular billing and weekly delivery which you can pause or cancel at any time before cut off!
3. Enjoy convenient meal delivery!
Leave the rest of the hard work to us and enjoy fresh, healthy meals with home delivery! You will receive your meals on a regular delivery day depending on your postcode.
Meal Plan Options
A

vailable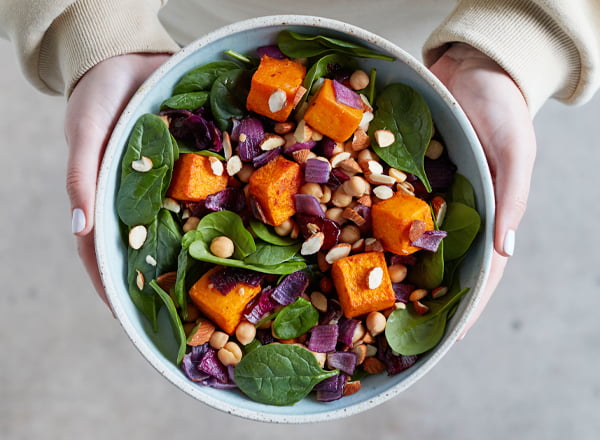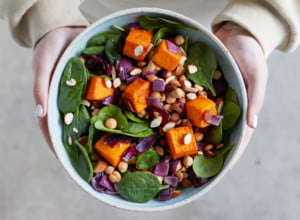 No Added Gluten and No Added Dairy
Dairy free is another common dietary requirement! Chefgood also offer No Added Dairy as well as No Added Gluten meal plans.
Mainstream, Vegetarian and Vegan
Whether you're a meat eater or not, we have meal plans for all! Mainstream meal plans contain meaty meals such as meatballs and bolognese. Vegetarians can enjoy meals with meat free protein alternatives, while vegans can choose a fully plant powered meal at Chefgood!
Everyday Wellness and Slim & Trim
If your goal is to lose weight, choose our Slim & Trim meal plan with 350 calorie meals designed for weight loss. Or if you want to enjoy fresh healthy meals with larger portion sizes, choose a meal plan from the Everyday Wellness range. Both Everyday Wellness and Slim & Trim meal plans come with mainstream, vegan, vegetarian, no added gluten or no added dairy options!