Why Choose Chefgood Vegetarian Meals?
Chef made meals
Our qualified chefs hand make each vegetarian meal with quality ingredients and fresh, local produce. We choose to make our delicious meals from scratch over mass food production because we know handmade tastes better.
New menu every week
Seeing as we run our kitchen like a restaurant rather than a food manufacturing facility, we have the flexibility to create and change our exciting menu every week.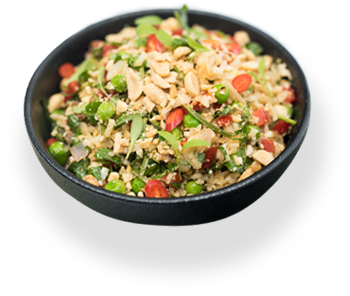 Healthy food
We work closely with our in-house nutritionist to ensure our ready meals are nutrient dense yet tasty with healthy fats and essential proteins.
Meals to suit a variety of dietary requirements
Some meal delivery services supply the ingredients for you to prepare the meals yourself. Chefgood's vegetarian meal delivery service saves you so much time by providing inspired ready meals for you to simply heat, eat and enjoy.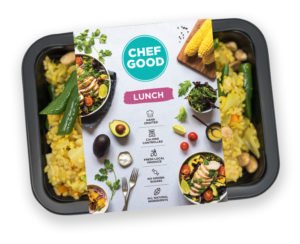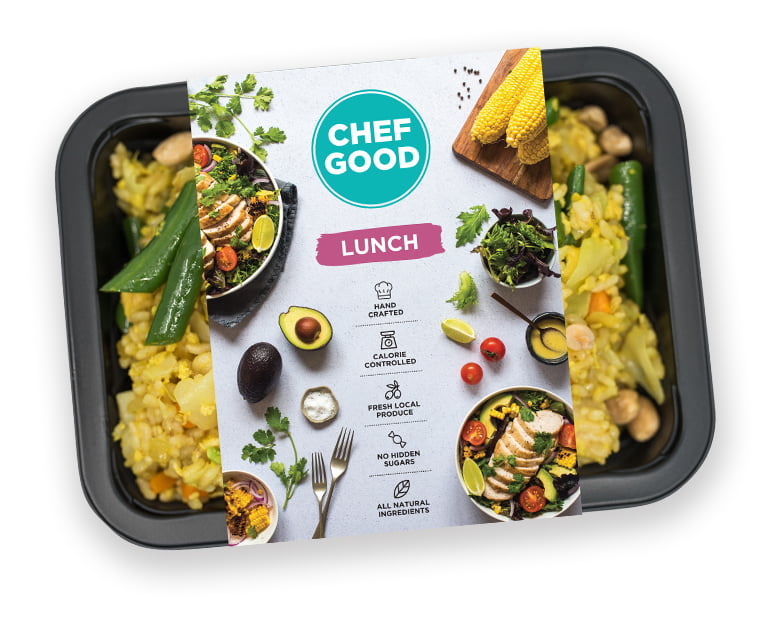 Here's How It Works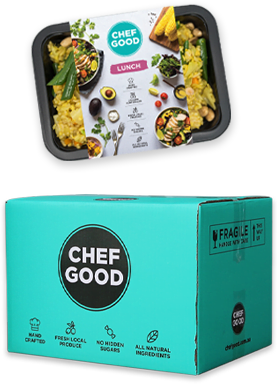 1. Choose your vegetarian meals
Prices start from just $9.95 per meal – great value for money! Choose your vegetarian meals to enjoy for lunch and/or dinner. You can add breakfasts and snacks to your Chefgood order too, so every meal is planned and organised.
2. Place your order
Checkout before the cut off time at 11.30pm on a Wednesday to start receiving your weekly ready-made vegetarian meals. Remember, you can pause or cancel your subscription at any time.
3. Enjoy convenient meal delivery!
Your meals will be delivered on a regular delivery day determined by your postcode. We deliver meals in thermally controlled packaging to make sure your food stays super fresh!
Available Meal Options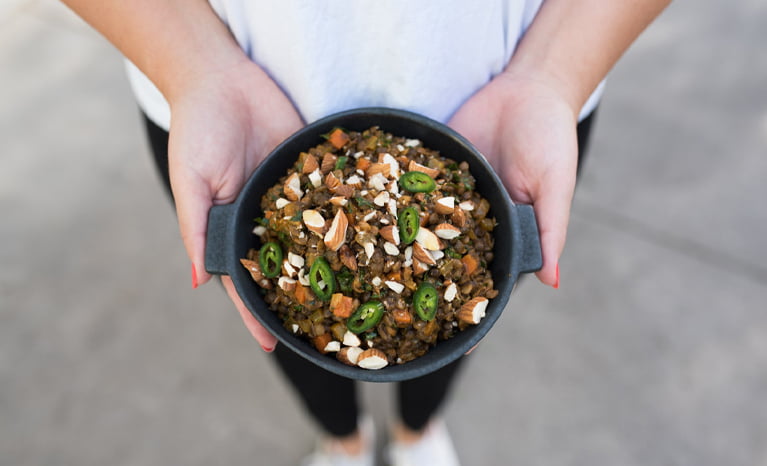 Vegetarian, vegan or meat meals
Of course, you can select our meat-free vegetarian meals, packed with vegetable goodness. But we also offer fully plant-powered vegan meals. Alternatively, meat eaters can choose our mainstream meal plans with lean meats.
Weight loss or weight maintenance
If weight loss is your goal, we offer 350 calorie vegetarian meal plans within our Slim & Trim range. Or if you simply want the ease and benefits of meal delivery, you can enjoy the vegetarian meals in our Everyday Wellness meal plan.
No Added Gluten and No Added Dairy
Chefgood now offer meal plans with No Added Dairy for those avoiding milk products, and No Added Gluten Meals for those with a gluten sensitivity (not suitable for coeliacs).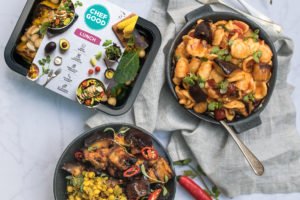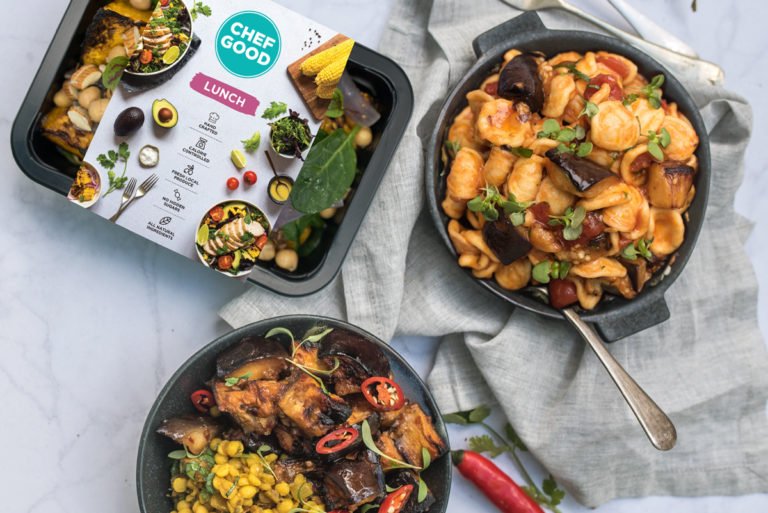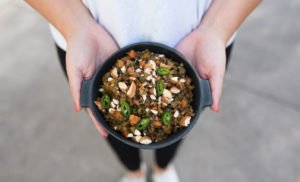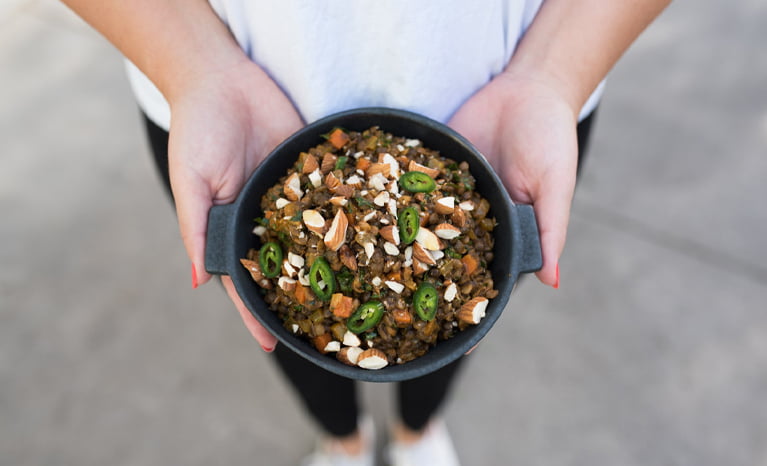 Cheap, Easy, Healthy Meals!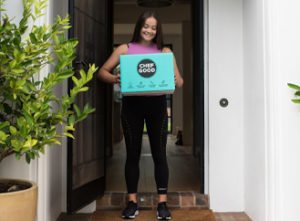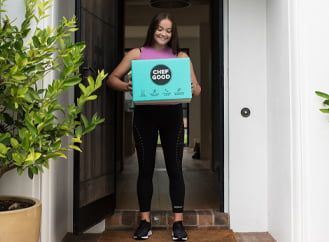 Australians are choosing Chefgood for affordable vegetarian meal delivery in Melbourne, Sydney, Canberra, Brisbane and Adelaide! They find our vegetarian ready-made meal delivery service the perfect solution to:
weight loss
nutritional eating
and living a healthy, active lifestyle.
It's not always easy to eat vegetarian. With Chefgood we take all the hard work out of:
ensuring you get enough protein from a meat-free diet
shopping for ingredients
and meal prep.
You can enjoy healthy vegetarian ready meals for lunch and dinner with the option to add on snacks too! The menu changes each week, so you'll enjoy a huge variety of vegetarian ready meals with Chefgood's vegetarian meal delivery service.