Why Choose Chefgood Vegetarian Meals In Canberra?
Save time
Canberrans are busy people. And we know that if you have specific dietary preferences such as vegetarian or vegan, it can be hard to find the time needed to prepare delicious meals made from nutritious wholefoods and veggies minus the meat. Which is why the professional chefs at Chefgood do it for you.
High quality, fresh food
Our inspired chefs prepare vegetarian meals using high quality fresh ingredients which are super delish and good for you. We create plant-based meals you could expect to find in the best vegetarian eateries and restaurants in Canberra. Even meat-eaters will enjoy the delicious vegetarian meals from Chefgood.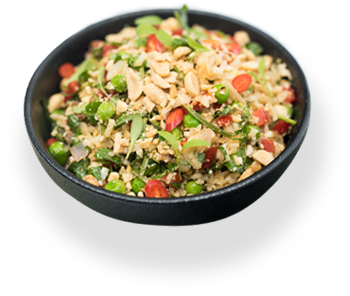 No added nasties
Chefgood vegetarian meals contain naturally healthy ingredients with no hidden sugars. So you don't have to compromise on quality when you choose the ease and convenience of Chefgood ready made meals delivered.
Convenient meal delivery
If you like to eat well, and you prefer vegetarian meals with vegan dishes, it's easy with Chefgood. We make good food handcrafted from scratch and home delivered. Wherever you live in Canberra city – from Woden to Kingston to Braddon, north to Dickson and Belconnen and everywhere in between – Chefgood deliver fresh meals with meat-free options to Canberra residences all over town.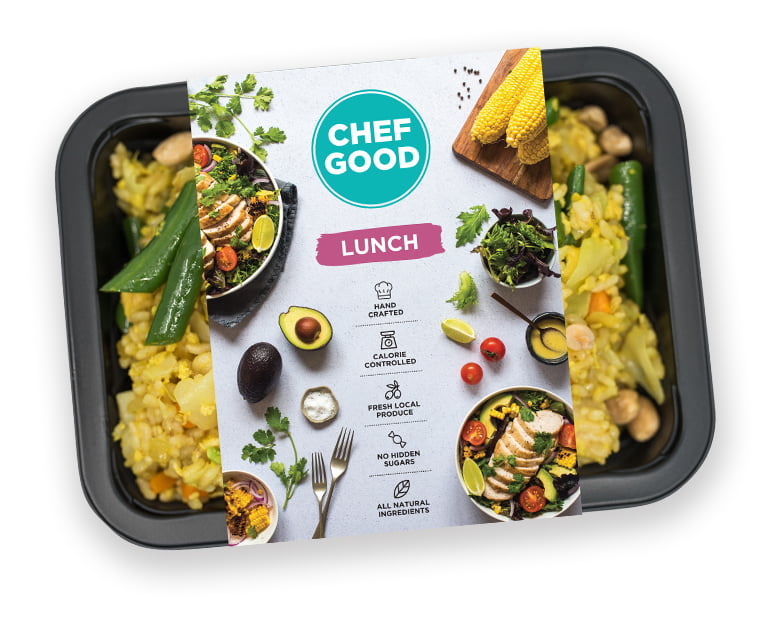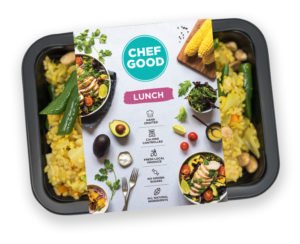 Here's How It Works: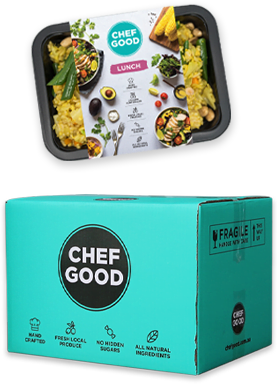 1. Choose your meals
Once you select the vegetarian meal plan option, you can choose to sub out any particular meal that doesn't quite tickle your fancy. Choose to swap in vegan options, or for our flexitarian friends – you can swap in meat or fish meals.
2. Place your order
Ordering is simple. Just place your online order by 11:30pm on Wednesday night for delivery to your Canberra home the following Saturday to Tuesday.
3. Enjoy
Sit back and enjoy your healthy meals delivered fresh to your door in Canberra. Chefgood make it so much easier to follow a healthy vegetarian diet.
Meal Plan Options Available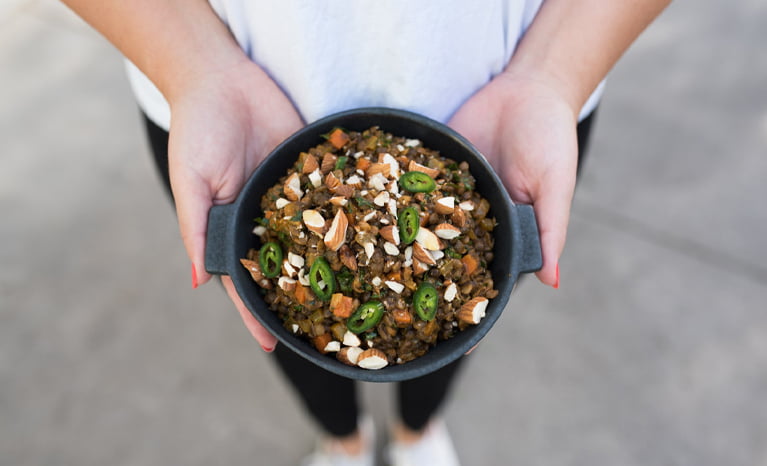 Vegan and Vegetarian
Whether you prefer vegan friendly meals or if you eat some animal products such as eggs and dairy, you'll find a meal plan suitable for you at Chefgood. Even flexitarians can enjoy our Vegan menu and Vegetarian meal plans with the option to swap out vegetarian options for meat substitutions.
Weight loss or weight maintenance
All vegetarian meals come with the option to focus on weight loss (Slim & Trim) or weight maintenance (Everyday Wellness). No matter what your lifestyle goals are, you will find healthy meals to suit your needs at Chefgood.
Dietary requirements
Chefgood also caters to dietary requirements with our No Added Gluten and No Added Dairy meal plans. Our No Added Gluten meal plans are not suitable for coeliacs, but they can certainly help you cut down your gluten intake.