Why Choose Chefgood's Healthy Meals Delivered?
Healthy food with quality ingredients
Chefgood was born out of our desire to create delicious, high quality, nutritious meals delivered to your home. With restaurant style meals created from locally sourced fresh ingredients by real-life chefs, Chefgood healthy meals delivered to your home are an easy way to enjoy healthy eating every day.
Balanced meals with no hidden nasties
All our tasty meals are designed by dietitians, made from locally sourced natural ingredients and are free of free of unhealthy fats or hidden sugars.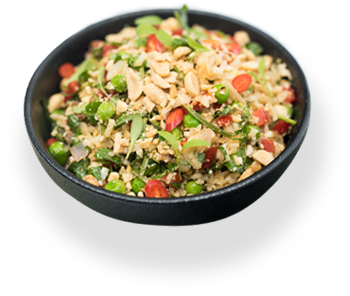 Save time
Fed up with racing to the shops on the way home from work before rushing in the door and cooking meals? Ready to start eating fresh and healthy meals? Chefgood home cooked meals delivered to your home can help you put more time back into your day.
Reliable, safe food delivery service
Prepared meals are delivered directly to your door in our fresh food delivery box. Our environmentally friendly recyclable carboard boxes with foil bubble liners have thermally stable ice packs keep your delivery fresh for 4-8 hours.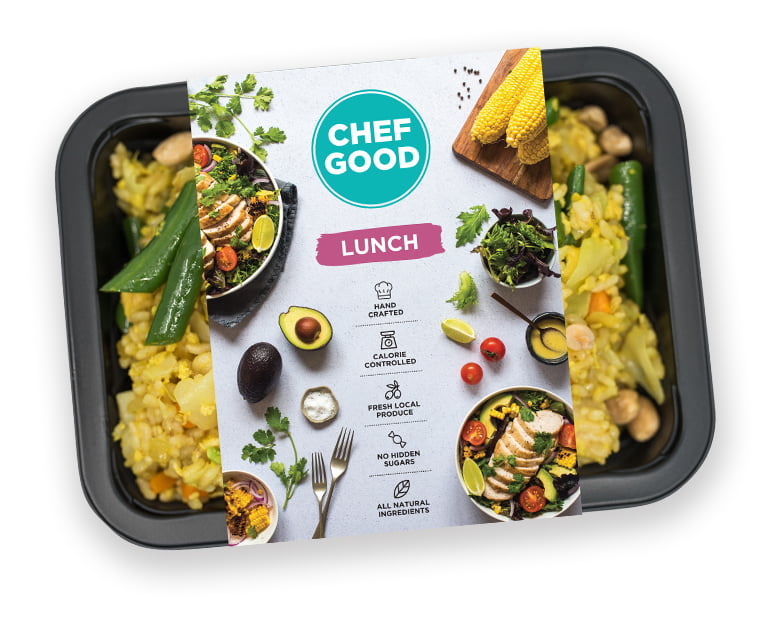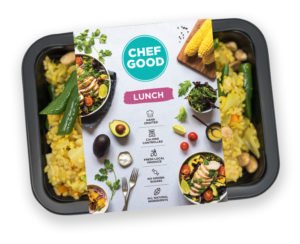 Here's How It Works: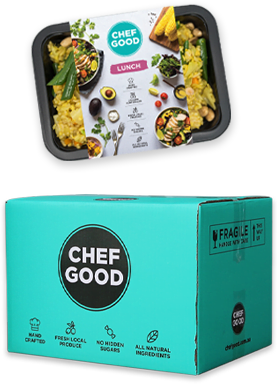 1. Choose your meal plan
Eating healthy and delicious meals is easy with Chefgood. Our wide range of nutritious meal options include breakfasts, lunches, dinners and snacks. Select the meal plan and use arrows on the menu to make substitutions.
2. Place your order
Add to Cart and enter your order details before clicking Order Now. Your first order will start an automatic billing system. With no lock-in contracts, our customers love that they can order a week of meals on a friendly subscription service.
3. Enjoy!
Sit back and enjoy fresh, healthy meals! Meals are delivered on regular delivery days set by your Melbourne, Sydney, Canberra, Brisbane, or Adelaide postcode.
Meal Options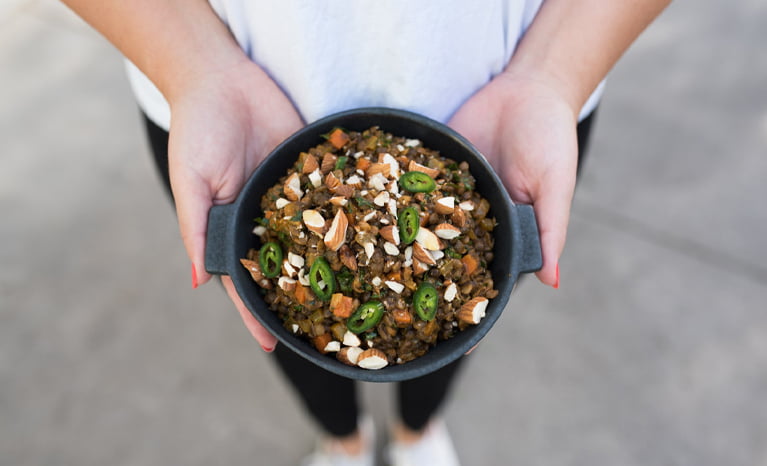 1. Veggie vs. Meat
If you're a meat-eater, you can select a mainstream meal plan with lean meats such as chicken, beef and lamb. We also offer Vegetarian meal plans with meat-free protein alternatives, or you can choose a Vegan meal plan with fully plant-powered ingredients such as lentils, chickpeas and tofu.
2. Weight loss vs. weight maintenance 
If your goal is to lose weight, choose Chefgood's Slim & Trim meal plan with 350 calorie meals, designed specifically for weight loss. Alternatively, if you just want to maintain a healthy lifestyle, choose our Everyday Wellness meal plan with slightly larger portion sizes. Whether you want to lose weight, maintain weight or simply want to enjoy fresh and healthy chef-prepared food, we have delicious fresh meals for everyone.
3. Dietary requirements
Chefgood also offer meal plans with No Added Gluten for people with a gluten sensitivity (not suitable for Coeliacs) and No Added Dairy meals containing healthy dairy alternatives such as coconut yoghurt and soy.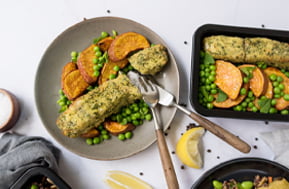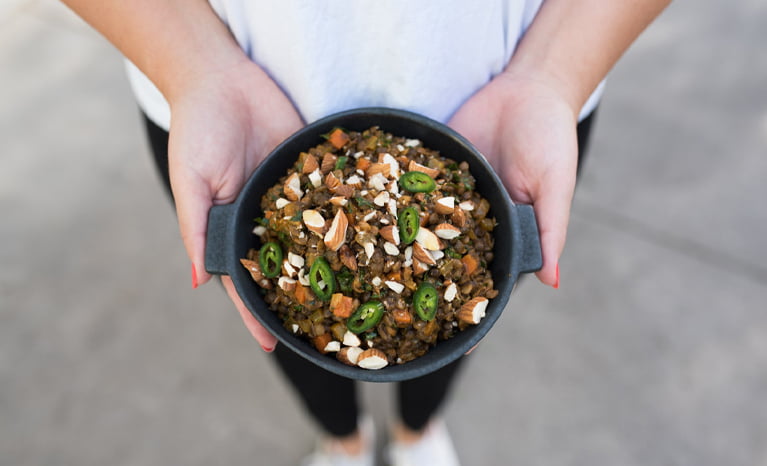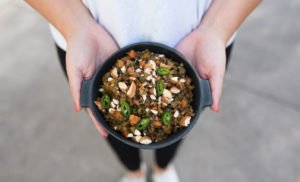 Put The Extra Time Back In Your Day With Chefgood!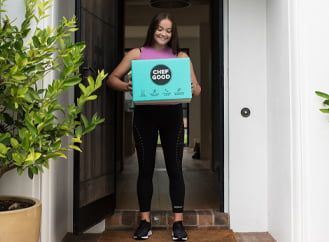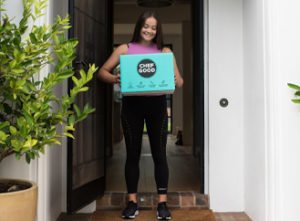 Staying healthy as an adult can be challenging. From the juggle of work and family commitments to a busy social life and exercising. It can be hard to muster up the time and energy to make fresh meals that are healthy and delicious. A flat-out life doesn't mean you have to say goodbye to eating healthy and nutritious food. Say goodbye to a fridge with wilted vegetables and takeaway menus on your fridge. Chefgood fresh meals offer nutritious and healthy food delivery to your door. Our wide range of delicious fresh meals include breakfast, lunch and dinner options.