Why Choose Chefgood Healthy Food Delivered?
Fresh and healthy food
Designed by nutritionists and crafted by professional chefs using wholesome, fresh ingredients, Chefgood meals are as fresh and healthy as they can be! Chefgood meals are created in our kitchen using natural ingredients, no preservatives and fresh local produce to create meal plans for weight loss, vegetarians, vegans and active people who enjoy healthy eating.
Exciting, delicious meals
This is healthy food bursting with fabulous flavours and unrivalled variety, made fresh and delivered to your home or office. The biggest challenge you face when ordering your healthy meal plans from Chefgood is deciding which of the mouth-watering fresh meals on the seasonal menu to choose!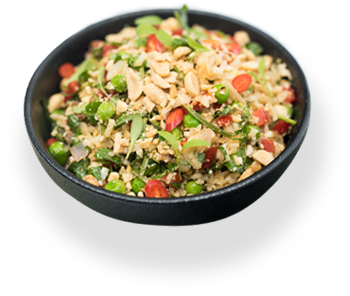 Affordable and convenient meal delivery
Chefgood also offer excellent value for money, easy online ordering and a reliable weekly meal delivery service. Meals are delivered to your door every week on a regular delivery day set by your postcode.
Time saving
When you get healthy food delivered to your home each week, you can save time on meal prep, shopping and cooking. Time poor Aussies are choosing Chefgood so they can put all of that extra time back in the day to enjoy the important things in life.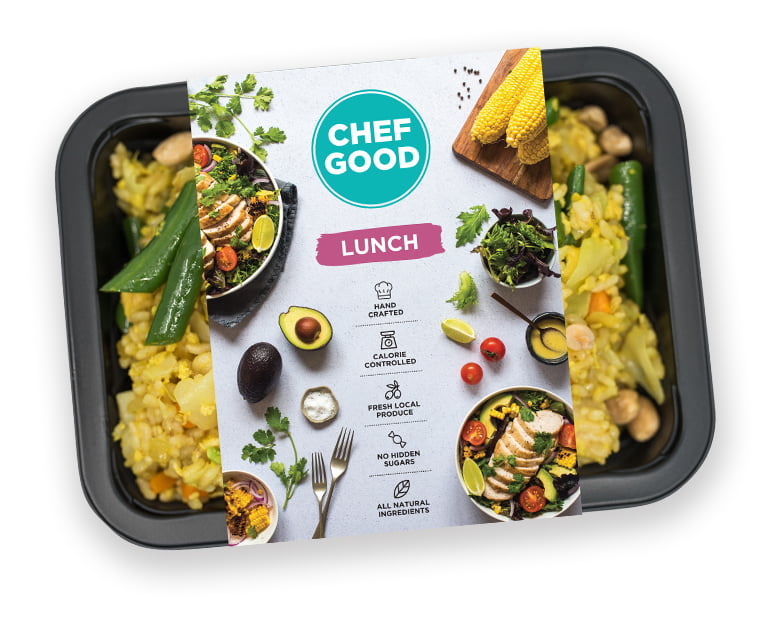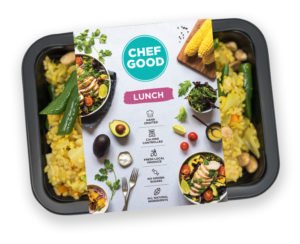 Here's How It Works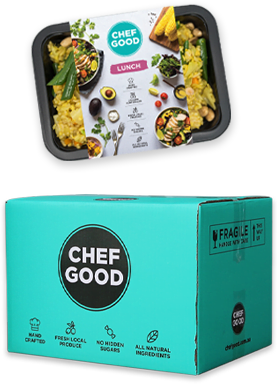 1. Choose your meals
Subscribe to Chefgood online by choosing your meal plan and healthy foods from the seasonal menu.
2. Place your order
Save and submit your order by 11:30pm (AEDT) Wednesday night. Your weeks' worth of healthy food is delivered the following week to delivery areas determined by your postcode.
3. Enjoy healthy meal delivery
Your fresh meals are made, packed and delivered to your door by our reliable meal delivery service. If you have questions about our fresh and healthy food delivery service or specific delivery dates, contact our friendly customer support team for help. You can use the easy Support Hub seen on screen to ask your question and receive an immediate response.
Meal Options Available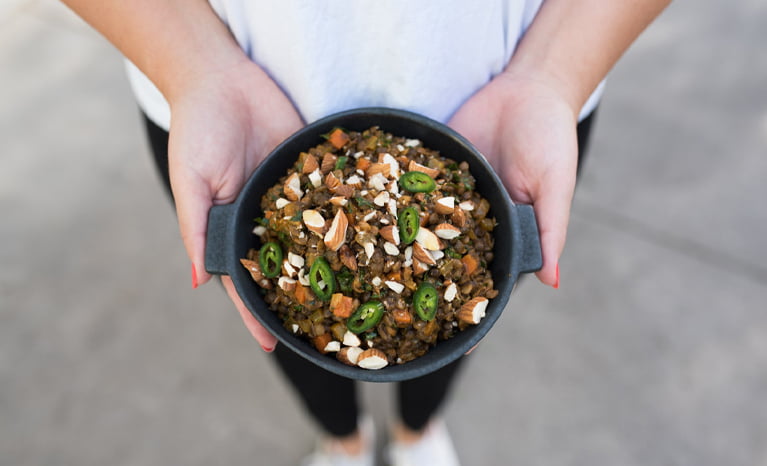 Slim & Trim or Everyday Wellness
If you want dietlicious healthy meals the Slim & Trim meal plan is for you. Super tasty, low calorie, low carb and full of natural goodness – these healthy foods are so delicious they make you forget you're on a diet. If you're looking for convenience and healthy eating, the Everyday Wellness meal plans are nutritious meals with slightly larger portion sizes. Meal plans are chock full of high-quality ingredients like quinoa, sweet potato, and lean meat proteins.
Vegan or Vegetarian
Whether you're a meat-eater or not, Chefgood Vegetarian meal plans are highly popular right across Australia due to their naturally fresh, quality ingredients and delicious recipes full of exciting flavours and variety. Chefgood's vegetarian and vegan dishes contain yummy veggies and filling plant-based proteins.
Dietary requirements
Whether you have a sensitivity to dairy, or you're avoiding animal products, you can choose a Chefgood meal plan with No Added Dairy. Gluten intolerance is another common dietary requirement, so Chefgood now offer meal plans with No Added Gluten (not suitable for coeliacs).