Why Choose Chefgood Healthy Meals Delivered In Sydney?
Save time
Are you time poor and juggling work and family commitments? Have you got into the habit of eating unhealthy meals because you're tired from the Sydney commute? Are you fed up with trying to conjure up healthy and delicious meals night after night? Chefgood has a solution! Our delicious meals are delivered fresh to your door.
Achieve your weight loss goals
Our calorie-controlled meals can also help people living in Sydney lose weight or maintain their weight. With Chefgood you can say goodbye to being time-poor and hello to eating fit food.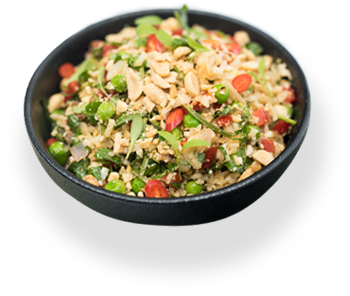 Healthy ingredients
Made from natural ingredients, you get peace of mind that you and your family are eating delicious and healthy food. Chefgood home delivered fresh meals are restaurant-style meals prepared by real-life chefs and designed by nutritionists. Made from locally sourced ingredients, our wholesome healthy meals are free from hidden sugars, nasty additives and fillers.
Convenient meal delivery
Picture yourself coming home from work and your fresh nutritious meal is already prepared. Open your fridge and choose from Satay Chicken, Sweet Potato and Broccoli with Brown rice or maybe the Moroccan Lamb with Roasted Cauliflower.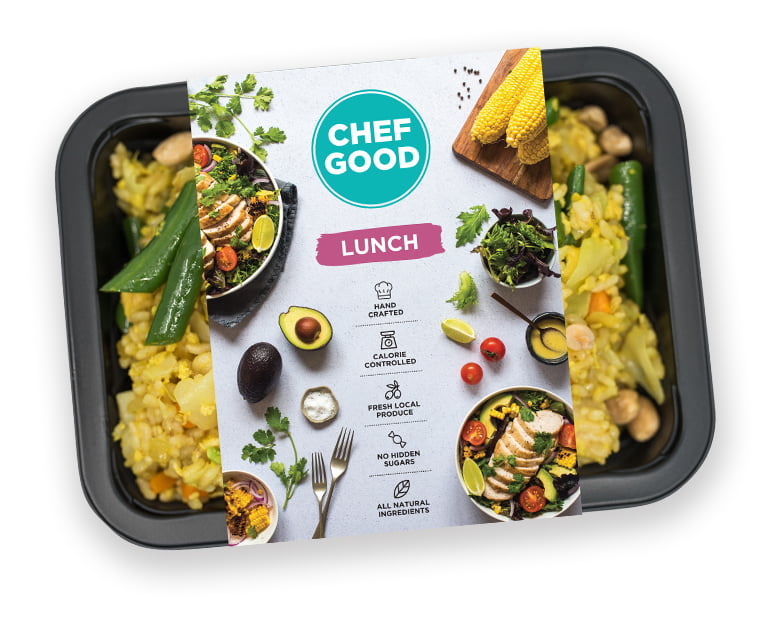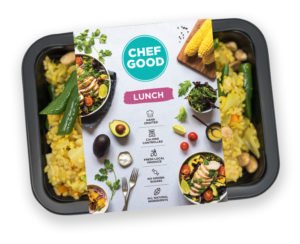 Here's How It Works: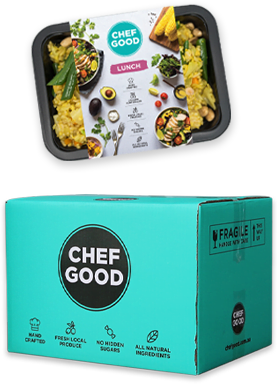 1. Choose your meal plan
Our extensive range of meal plans and weight loss prepared meals include breakfasts, lunches, dinners and snacks.
2. Place your order
Place your order before 11.30 pm on a Wednesday to start receiving your healthy meals on a regular delivery day to your Sydney postcode.
3. Enjoy our convenient food delivery service
Our meals are delivered to your Sydney home in environmentally friendly recyclable cardboard boxes. The foil bubble liners have thermally stable ice packs and will keep your delivery fresh for 4-8 hours (dependant on outside temperature).
Meal Plans Available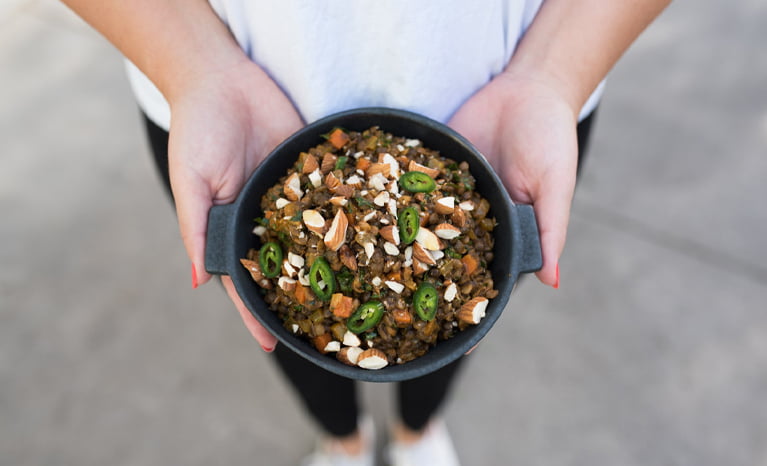 Everyday Wellness and Slim & Trim
If you'd like to lose weight, our Slim & Trim meal plans are 350 calories per meal. For people wanting to maintain a healthy weight, our Everyday Wellness meal plan at 450 calories per meal is ideal. All Chefgood weight-loss food contains delicious veggies including sweet potato mash which is low in calories and high in nutritional value.
Vegan and Vegetarian
We've shaken up the home-delivered food industry and only produce delicious and nutritious meals. With vegetarian and vegan meals available, Chefgood home delivered fresh meals will suit all tastes.
No Added Gluten and No Added Dairy
Our restaurant-style chef-prepared meals contain locally sourced fresh ingredients with healthy carbs and options for our No Added Dairy and No Added Gluten meal plans (not suitable for coeliacs).