Why Choose Chefgood Vegetarian Meals In Sydney, Australia?
An exciting variety of dishes
Chefgood offer a range of cuisines incorporating Vietnamese, Italian, Mexican, Thai, Asian and Middle Eastern styles. This means there is no lack of variety and plenty of mouth-watering vego dishes to choose from.
Chef-made meals
Professional chefs create inspired vegetarian meals to tantalise and excite the palates for everyone in Sydney, NSW. Chefgood sources nutritious whole foods and fresh ingredients to prepare tasty plant-based dishes you would expect to find in Sydney's exciting eateries and fine dining restaurants.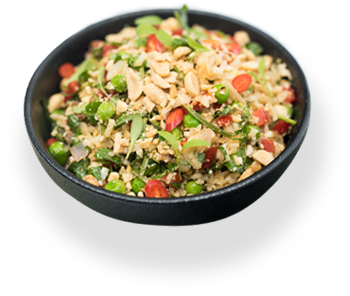 High-quality food
Chefgood meals are handcrafted from scratch using seasonal, top quality produce. Meals contain all-natural ingredients with no hidden sugars and no hidden nasties.
Convenient meal delivery
Of course, the bonus with Chefgood is that we deliver your vegetarian meal plan right to your Sydney home or office door for the utmost convenience.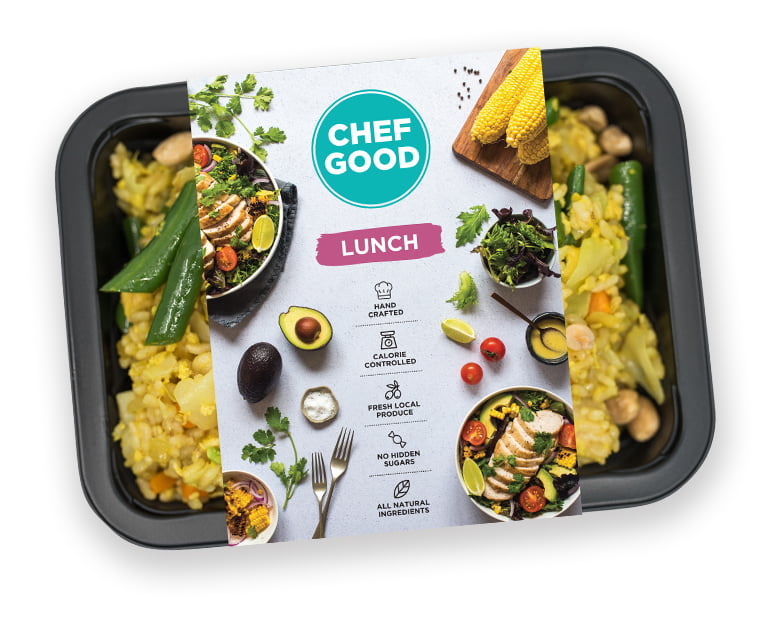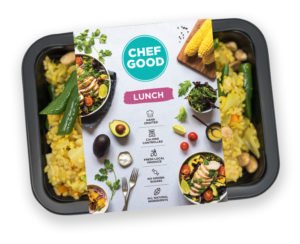 Here's How It Works: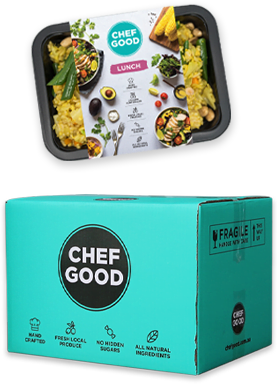 1. Choose your meal plan
Chefgood menus are full of variety and the Vegetarian Meal Plans are available for breakfast, lunch and dinner or just lunch and dinner, 5, 7, 10, 14 or 20 meals per week – you choose. You can also choose to include the irresistible, low-calorie add-on snacks for your morning or afternoon tea too.
2. Place your order
Place your online order for your Vegetarian Meal Plan before 11:30 pm on Wednesday night for delivery to your Sydney postcode – be it Surry Hills, Woolloomooloo, Bondi Beach or wherever. We bill automatically for your convenience but your subscription can be paused or cancelled at any time. You can vary your order for vegetarian food with any substitutions before 11:30 pm on Wednesday the week before delivery.
3. We take care of the rest!
When your order is received, your vegetarian meals are made from scratch, packaged within special ice packs to keep them fresh and cool, and delivered to your Sydney office or home – whichever you specify. We also deliver to Melbourne, Brisbane, Adelaide and Canberra.
Meal Plans Available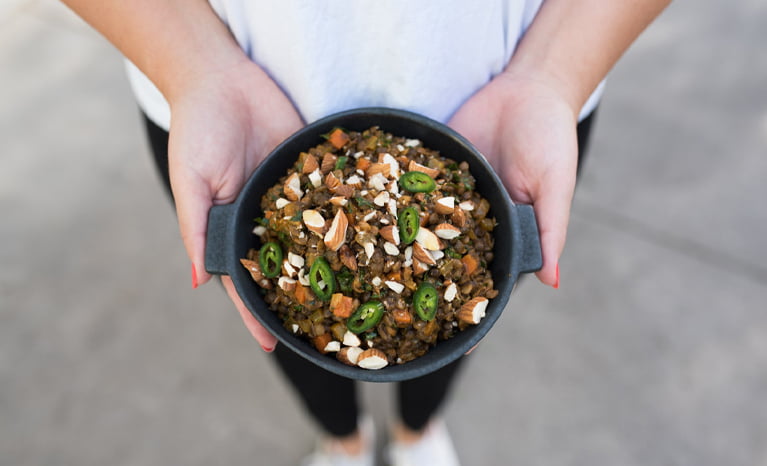 Slim & Trim or Everyday Wellness
If weight loss is your goal, the Slim & Trim meal plan is calorie-controlled and designed specifically to help you achieve your weight loss goals. If you simply want the convenience of healthy meal delivery, choose the Everyday Wellness meal plan with slightly larger portion sizes.
Vegan or Vegetarian
Chefgood caters to meat-eaters and non-meat-eaters alike. Our vegetarian and vegan menus are chock full of veggies and meat-free protein such as lentils, falafel, tofu and chickpeas.
No Added Gluten or No Added Dairy
Certain dietary requirements can make it difficult to plan, prep and cook inspired vegetarian options for lunch and dinner. Chefgood takes the stress away with exciting and delicious meals with no added gluten (not suitable for coeliacs) and no added dairy.