Why Choose Chefgood No Added Gluten Meals In Melbourne?
Healthy alternatives to gluten
Our No Added Gluten meal plans are designed by dietitians and nutritionists for people with gluten sensitivity (not suitable for people with coeliac disease). These inspired No Added Gluten meal plans are made with gluten-free ingredients such as fresh seasonal veggies and tasty whole foods like legumes, brown rice and quinoa.
Freshly made, delicious meals
All Chefgood meal plans are designed with natural ingredients so you can benefit from no additives, preservatives, hidden sugars and no added gluten. Our chefs prepare fresh, great-tasting ready meals with high quality, seasonal ingredients.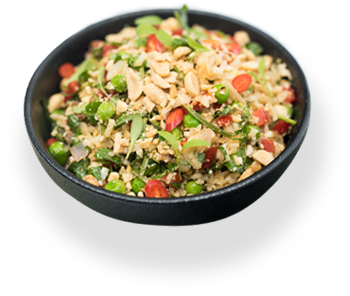 Delivery from our door to yours
Our reliable and regular meal delivery service will bring your freshly prepared meals directly to your door. Home delivery is on a regular day each week determined by your Melbourne postcode, so you always know when your No Added Gluten meals are arriving!
Perfect for time-poor Melbourne people
Shopping and cooking when you have food allergies or something like a gluten sensitivity can be time-consuming. If you've struggled to find the time to eat well and choose healthy meal options while avoiding gluten, you may find our No Added Gluten meal delivery service just the answer!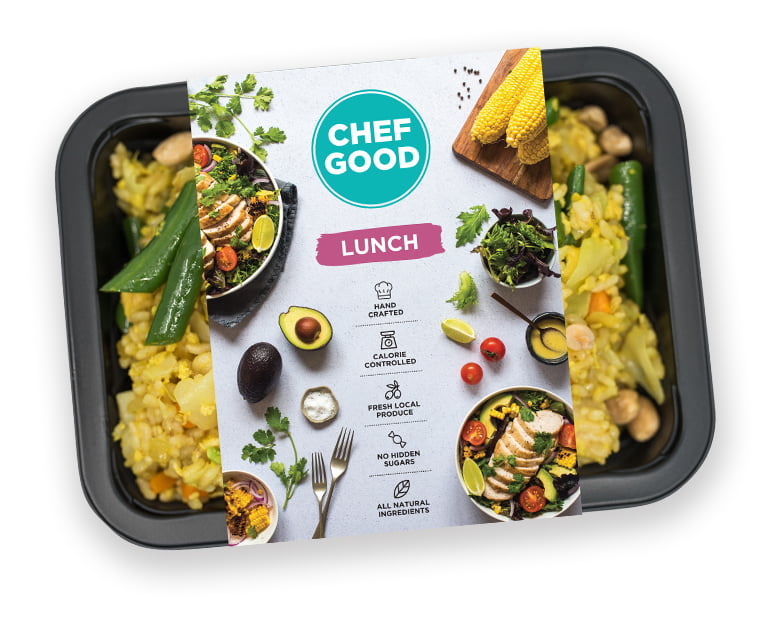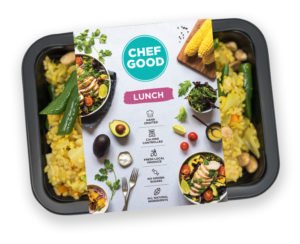 Here's How It Works: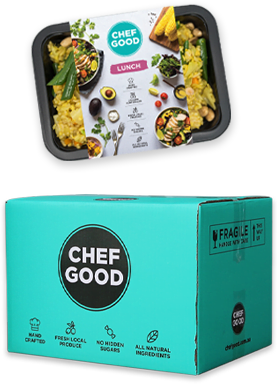 1. Choose your meals
At Chefgood, we offer No Added Gluten meal plans within the Slim & Trim and Everyday Wellness menus. Simply select the meal plan to suit your health goals and decide how many deliciously fresh and tasty No Added Gluten meals you want to be delivered each week.
2. Place your order
Finalise your meal preferences and place your order before the cut off time at 11.30 pm every Wednesday. Regular billing for your orders will commence which you can pause, amend or cancel at any time before cut off!
3. Enjoy the convenience of weekly home delivery!
Sit back and relax as we do the shopping, meal prep and cooking for you. Your prepared meals will arrive at your door on a regular delivery day each week, determined by your Melbourne postcode. We also deliver to Australian homes across NSW, VIC, ACT, SA and QLD.
Healthy Meal Plans Available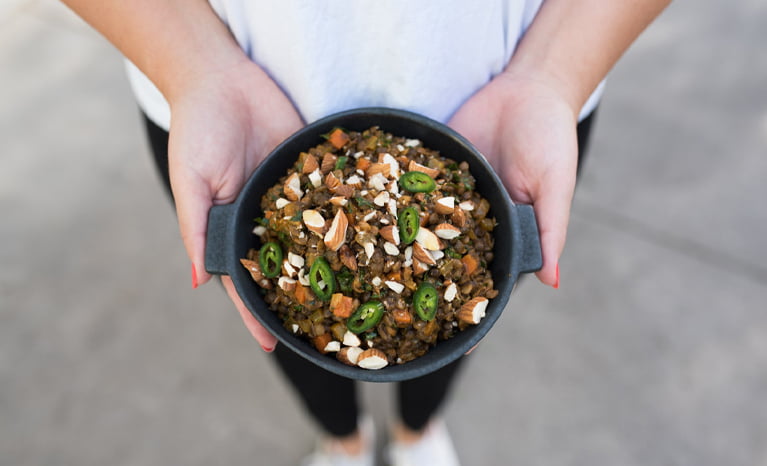 No Added Gluten and No Added Dairy
Dairy-free is another common dietary requirement. In Melbourne, many people opt for our No Added Dairy meal plans or our No Added Gluten meal plans with convenient home delivery.
Vegetarian and Vegan
Even Melbourne's meat-eaters love our inspired Vegetarian and Vegan meal plans they're so exciting! Vegetarians enjoy meals with great tasting meat-free protein options, and vegans can indulge in high-quality plant-based meal plans at Chefgood!
Everyday Wellness and Slim & Trim
Our popular Slim & Trim meal plan with 350 calorie dietlicious meals are designed for weight loss. Everyday Wellness meal plans are just as tasty and bursting with healthy menu options, just with larger portion sizes. The Everyday Wellness and Slim & Trim meal plans each offer Mainstream, Vegan, Vegetarian, No Added Gluten and No Added Dairy menus!