Why Choose Chefgood Healthy Meal Delivery?
Easy and convenient meals delivered to you
Eating healthy food has never been this effortless. Our Build Your Own Meal Plan offers flexibility and choice, combined with our easy meal ordering system and convenient delivery to your door. We deliver to most address across Australia and use thermal packaging to ensure freshness and quality, even if you're not home until later.
Top quality local Ingredients
Whatever combination of meal plan you choose, all our meals are handcrafted by our in-house real-life chefs, using the highest quality seasonal ingredients from local sources. Always fresh and full of flavour, all our menu options use natural ingredients, serving up delicious and healthy meals with no hidden sugars and no nasties.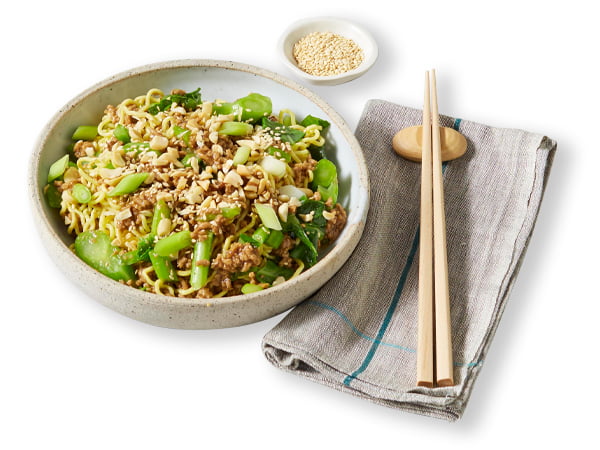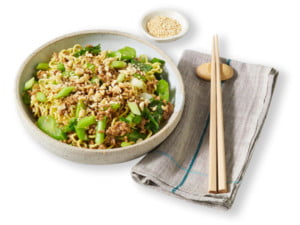 Meals for all dietary requirements
As our most flexible Meal Plan, Build Your Own has no size, dietary, or meal quantity limits. Enjoy creating your own meal plans with a choice of delicious meals and snacks including nourishing plant-based vegan picks, protein-packed preferences, and low-calorie options.
Healthy eating perfect for families and couples
Specifically designed for households with different dietary needs, and perfect for families and couples, our Build Your Own Meal Plan offers flexibility and no restrictions on a set weekly quantity. With a minimum spend of $75 per week and a vast choice of healthy recipe meals, also enjoy bulk discounts—the more you order the more you save!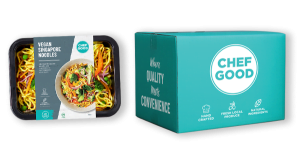 How It Works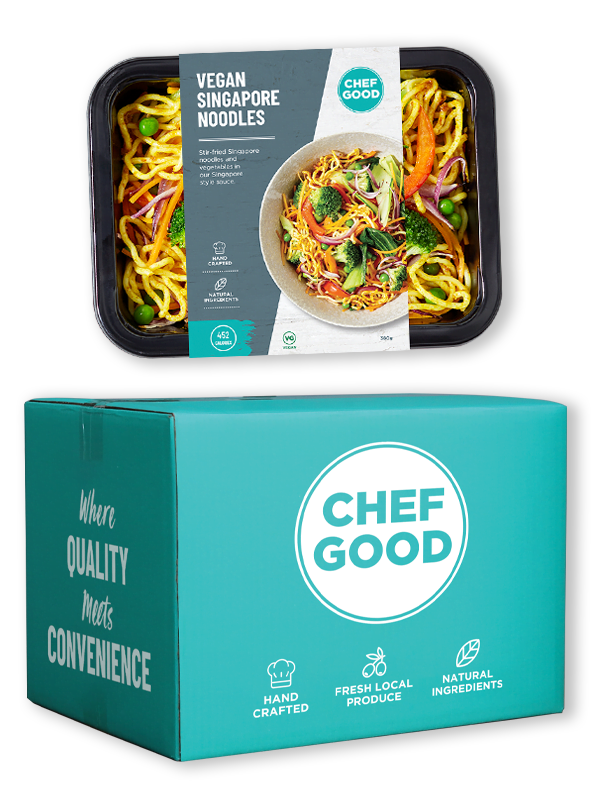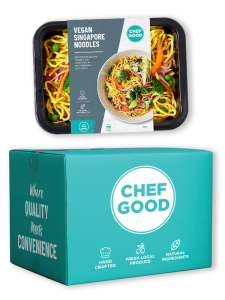 1. Select your favourite meals
The first step in building your own flexible meal plan is to start by browsing our Build Your Own meal options, as well as our healthy snack and breakfast items.
2. Place your order
Once you've subscribed, you can easily make changes to your menu selection every week before your weekly cutoff (indicated on your customer dashboard).
3. Enjoy the convenience!
Your order will be delivered right to your door. This means no more long meal-planning shopping lists or time-consuming grocery shopping for fresh ingredients. And no more meal prep, cooking or washing up! Just sit back, relax and enjoy nutritious meals delivered to your door.
Healthy Meal Plan Options Available For All Diets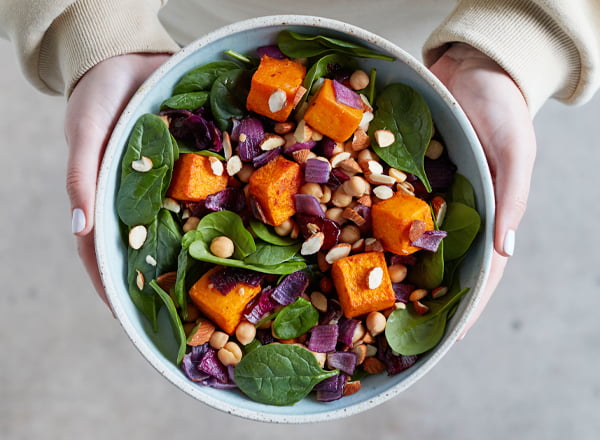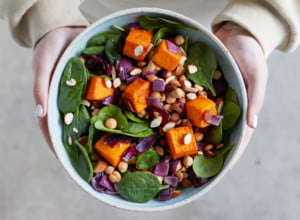 Family Friendly Meals for Everyone's Dietary Requirements
BYO meal plans are flexible, family-friendly and dish up nutrition and taste while catering to a household's varied dietary needs and preferences. With no weekly meal quantity limits and no restrictions, choose from a variety of healthy dinners and meals, delicious snacks and breakfast items for all household members. Mix your weekly meal plans across Weight Loss, Low Carb, High Protein and/or Vegetarian. You can also choose from No Added Dairy and No Added Gluten meals and snacks.
Vegetarian and Vegan meal options
Our vegetarian meal options are packed with meat-free protein alternatives combined with nutrient-rich veggies to deliver healthy and flavour-packed meals. To take clean-food living to the next level, our vegan meal options offer full plant-powered nutrition without any animal products.
Weight Loss, Low Carb and High Protein Meal Options
Catering for a range of dietary preferences, we offer a delicious selection of Weight Loss, Low Carb and High Protein meal options. For weight loss goals, choose from our flavour-full low carb 350-calorie meals designed by nutritionists (minimising the need for a dietitian!). For protein-packed nourishment, bulk up your meals with our meat and plant-based protein. All our high protein meals contain 25g or more of protein. For all options, you can select from tasty and healthy meals and snacks.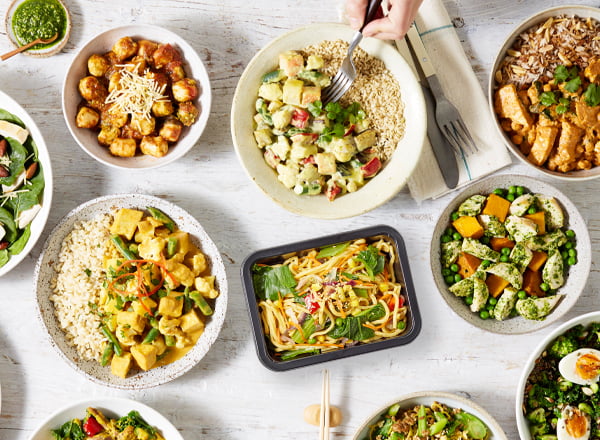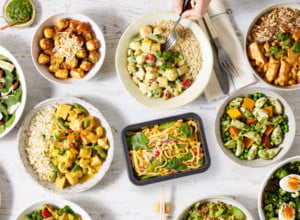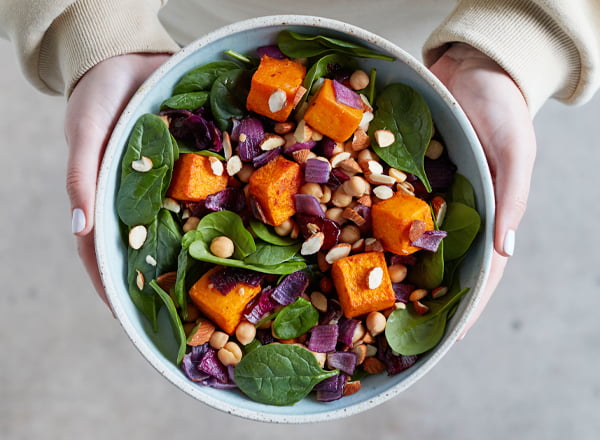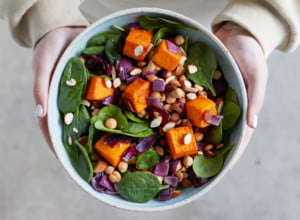 Healthy Eating Made Easy With BYO Plan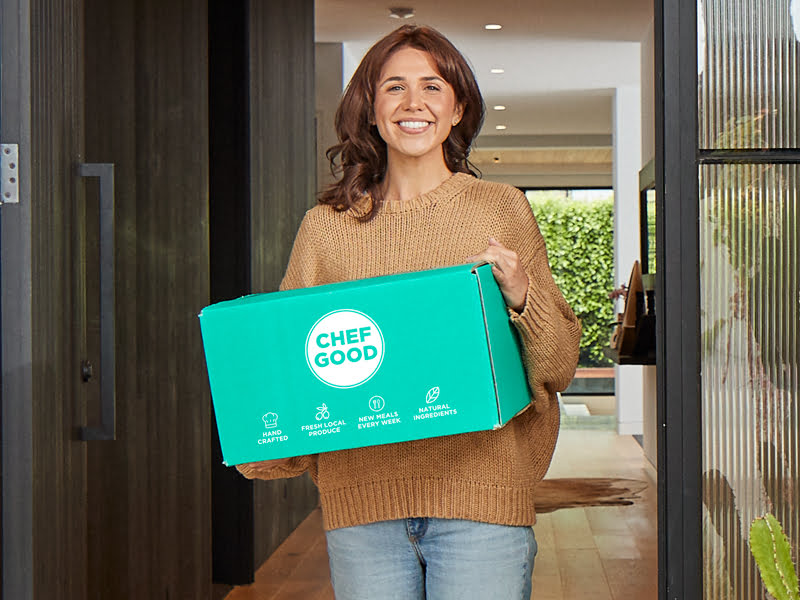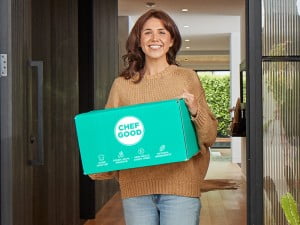 Fresh and Prepared Meals
With new meals every week, handcrafted with quality ingredients across varied food groups, and with no hidden sugars or nasties, you can feed your body nutritiously and effortlessly while enjoying taste, variety and convenience. Made with natural ingredients, our freshly prepared meals cater to modern households' varied dietary needs seeking the right food choices without the hassle of shopping and prepping meals.
No Lock-In Contracts
Even if you're committed to healthy eating, you don't have to be committed to us! Our online subscription is super easy with no lock-in contracts. Feel free to pause or cancel your subscription at any time.