Why Choose Chefgood Vegan Meals Delivered In Melbourne?
Convenient meal delivery
Finding high-quality vegan healthy meals isn't easy, and making your own plant-based delicious meals takes time that busy Melbourne vegans don't always have. Chefgood vegan meal delivery service is the healthiest, tastiest and most convenient option!
Fresh, exciting ingredients
Chefgood Vegan Meal Plans are designed by dietitians and nutritionists and the healthy meals are handcrafted using fresh local produce and all natural ingredients. A new menu each week means your meals are never boring!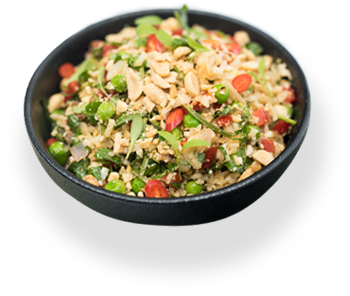 Healthy food
Our delicious meals catering to vegan dietary requirements contain no hidden sugars. They are made with healthy whole foods and superfoods for your ultimate health and wellbeing.
Simple subscription service
The subscription to our vegan meal delivery service is easy! The selection, ordering and billing processes are simple and makes our weekly vegan meal delivery service as reliable and easy as can be, from the Chefgood kitchen right to your Melbourne door!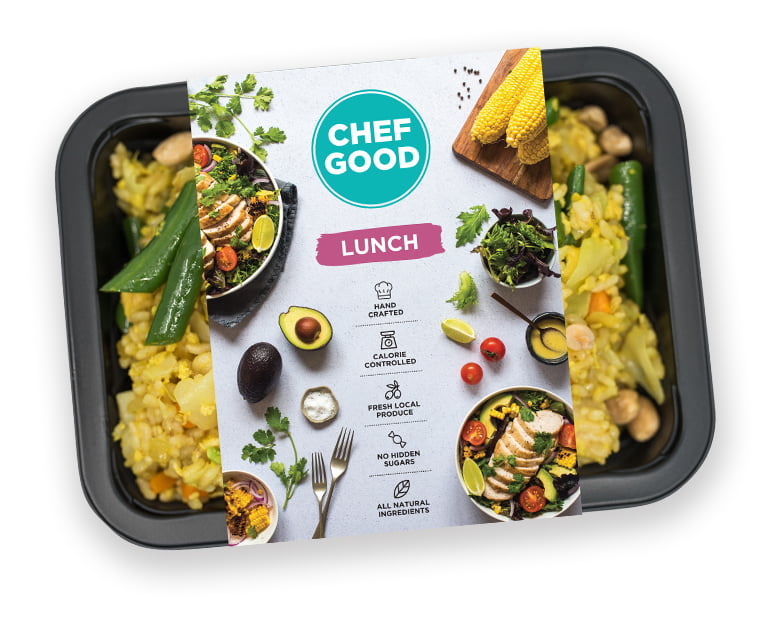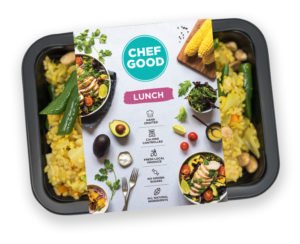 Here's How It Works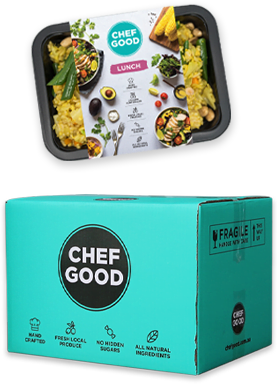 1. Choose your meal plan
Select your lunches and/or dinners with optional breakfasts and/or snacks from the Everyday Wellness Vegan Meal Plans for convenience with regular portion sizes, or the Slim & Trim 350 calorie Vegan Meal Plans for weight loss. 
2. Place your order
Add to your cart and checkout before 11.30 pm on Wednesday. You can change, pause or cancel your order at any time before the Wednesday cut off.
3. Enjoy fresh meals delivered
Chefgood healthy meals are delivered throughout Melbourne on regular delivery days determined by your postcode. Your handcrafted vegan meals will arrive as fresh as they leave our Melbourne kitchen in thermally stable ice packs, ready for you to unpack and eat! We also deliver to Australian homes in Sydney, Brisbane, Canberra and Adelaide.
Healthy Meal Plans Available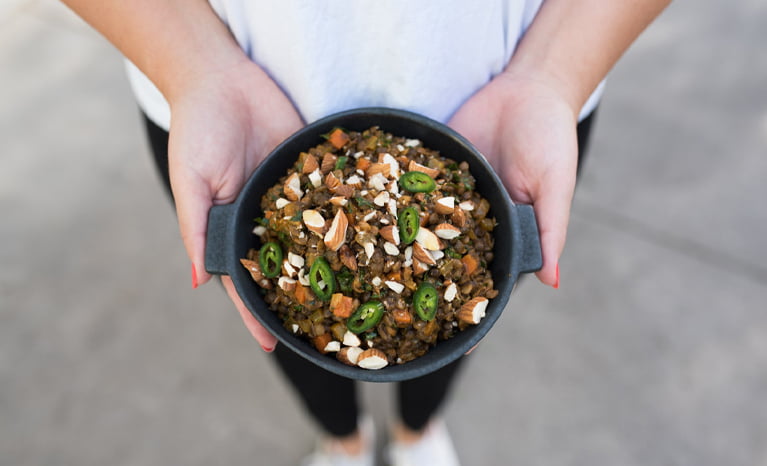 Slim & Trim
Our Slim & Trim meal plans are designed for enjoyable weight loss. Choose Slim & Trim Vegan Meal Plans if you need inspiring 350 calorie healthy meals filled with delicious plant-powered ingredients such as lentils, sweet potato, quinoa, veggies and more!
Everyday Wellness 
The Everyday Wellness range has a focus on convenience and wellbeing. The Everyday Wellness Vegan Meal Plans produce exciting and tasty, regular portion vegan meals made with superfoods and nutritious wholefoods.
Vegetarian Meal Plans
Even meat-eaters love our vegan and vegetarian meals filled with quality plant-based ingredients which are good for you. Many naturally gluten-free and dairy-free ingredients are used in our vegan and vegetarian nutritionist-designed meal plans too!
With vegetarian, vegan, no added gluten (not suitable for coeliacs) and no added dairy meal plans available we can meet the whole family's dietary requirements!