Why Choose Chefgood No Added Dairy Meals In Melbourne?
Delicious ready meals with dairy alternatives
With increasing awareness around the importance of good nutrition, many people are opting for gluten-free or dairy-free diets. If you enjoy healthy food which contains no nasties including dairy, you'll love these exciting No Added Dairy prepared meals!
Fresh local ingredients
Our nutritionists and dietitians design all our meal plans with the freshest seasonal produce, ingredients and whole foods. Chef-made and delivered to your Melbourne door, our No Added Dairy meal plans include no preservatives, just natural ingredients and no dairy.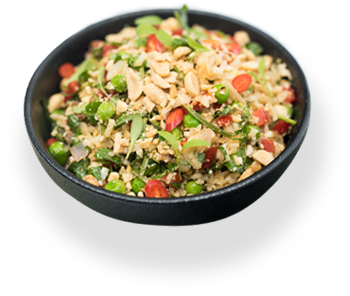 Home delivery
Busy Melbourne people love Chefgood prepared meals made with fresh, healthy ingredients, but the convenient meal delivery service also makes their busy lives so much easier! We also deliver across VIC and to other states across Australia including NSW, ACT, SA and QLD.
Varied and exciting meals
Our nutritionist-designed menus change every week! They're bursting with exciting meal choices made with tasty veggies and whole foods along with plant-based dairy alternatives.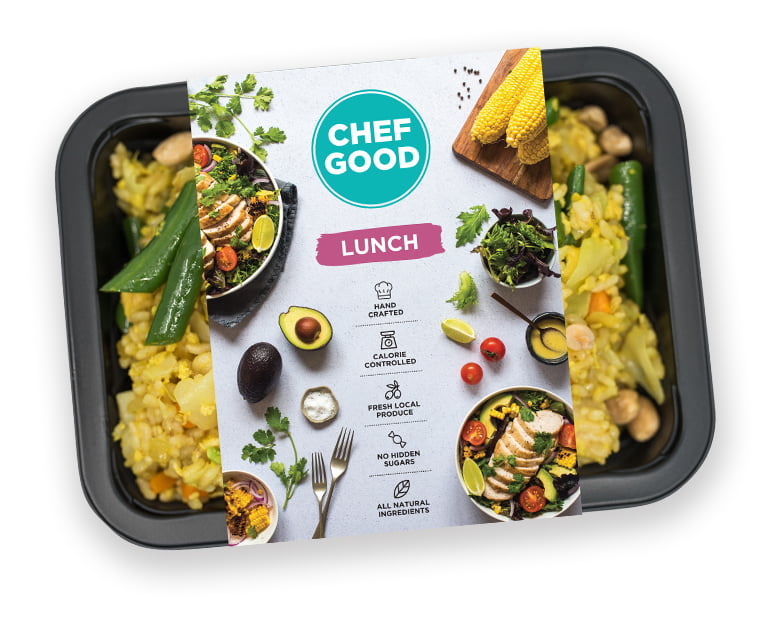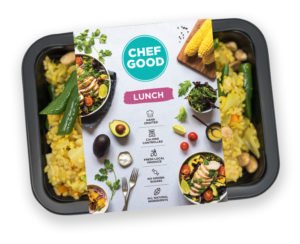 Here's How It Works: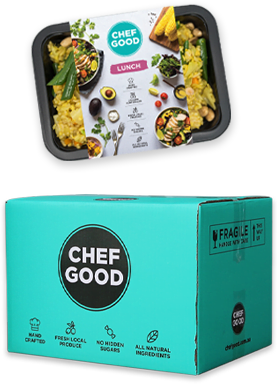 1. Choose your meal plan
Within the Slim & Trim menu for weight loss, and the Everyday Wellness menu with larger portion sizes, you'll find No Added Dairy meal plans with a mouth-watering range of prepared meals to choose from.
2. Place your order
Place your order before the cut off time at 11.30 pm on Wednesday. You can pause, amend or cancel your order at any time before the cut-off.
3. Enjoy the convenience of home delivery!
Our Melbourne meal delivery service comes to delivery areas on days determined by postcodes. The meals arrive on the same day each week in a thermally controlled pack and are ready to pop straight into your fridge. We also deliver to Australian homes in Sydney, Brisbane, Canberra and Adelaide.
Healthy Meal Plans Available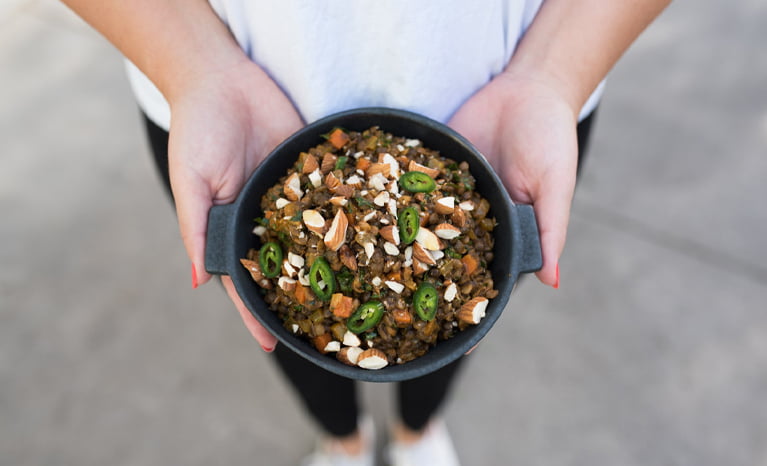 Vegan and vegetarian
Melburnians avoiding dairy in their diet can also enjoy our vegetarian meal plans as well as vegan meal plans made with no animal products! Bursting with plant-based proteins, these healthy meals include delightful dishes filled with ingredients like quinoa, lentils and veggies.
Everyday Wellness and Slim & Trim
Our high-quality menus include Everyday Wellness meal plans and Slim & Trim weight loss meal plans. Everyday Wellness offers fresh, healthy meals with larger portion sizes while Slim & Trim meal plans are designed to help you reach your weight loss goals.
No Added Dairy and No Added Gluten
As we become more aware of the benefits of eating healthy foods and the right foods for our bodies, gluten-free and dairy free are becoming common dietary requirements. Chefgood Everyday Wellness and Slim & Trim meal plans also cater to specific dietary preferences such as No Added Gluten (not suitable for coeliacs) and No Added Dairy.