Why Choose Chefgood Weight Loss Meals?
Fresh, natural ingredients
All Chefgood's healthy meal plans are made by our professional chefs using local produce and natural, wholesome foods free from preservatives, unhealthy carbs and no hidden sugars. Meals are filled with healthy veggies, proteins and wholegrains such as brown rice and quinoa.
Sustained weight loss
Chefgood is a lifestyle, a way of eating great tasting healthy meals – 5, 7, 10, 14 or 20 meals a week. It is not a fad diet and it doesn't require fasting or starving yourself. So you can lose the weight and keep it off long term while becoming fitter and healthier.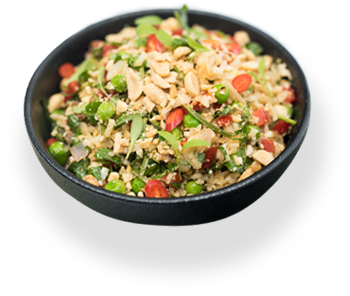 Convenient home delivery
Chefgood provides sustainable fit food in the most convenient fashion – delivered fresh to your home every week. Meals are delivered in thermally controlled packaging, so your food will stay nice and fresh!
Delicious, healthy food
Your weight loss journey doesn't have to be bland and boring. Our chef-made meals are inspiring and full of flavour! Weight loss is made easy when your meals taste this good.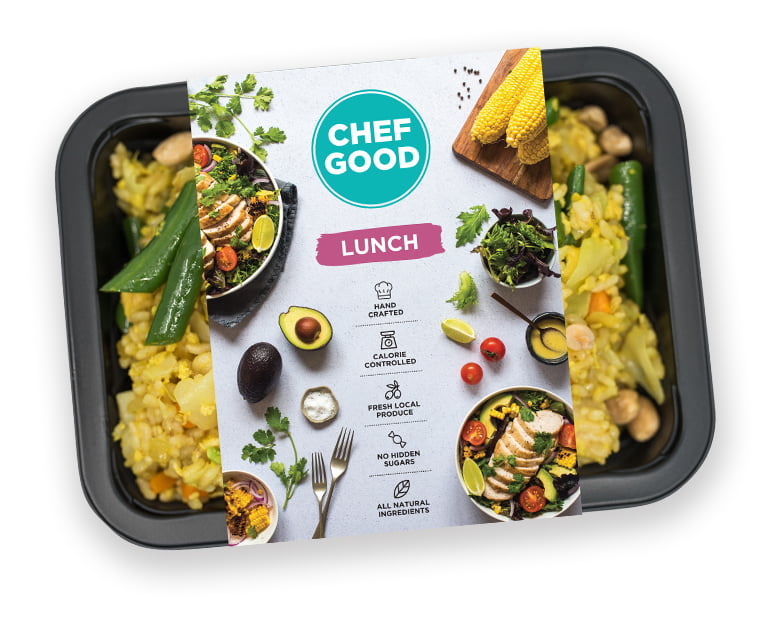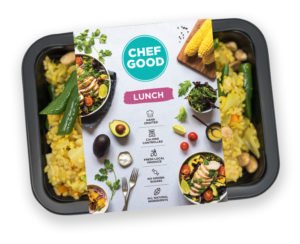 Here's How It Works: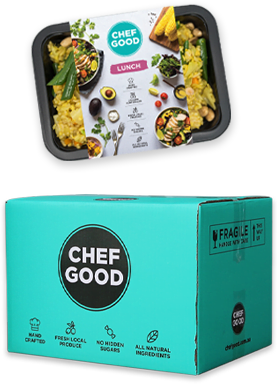 1. Choose your meal plan
Choose to enjoy Chefgood's weight loss meal plans which cater to a range of dietary requirements. Select 5, 7, 10, 14 or 20 meals a week – the choice is yours.
2. Checkout
Submit your online order by 11:30pm on Wednesday night so that our meal delivery service can bring your weeks' worth of freshly prepared healthy meals to your home or workplace from the following Saturday.
3. Enjoy your healthy meals home delivered!
It's that easy! Your weight loss meals will be delivered to your door on a regular delivery day set by your postcode. Say goodbye to meal prepping, shopping and cooking, and hello to fresh, healthy meals delivered.
Choose The Right Meal Plan For You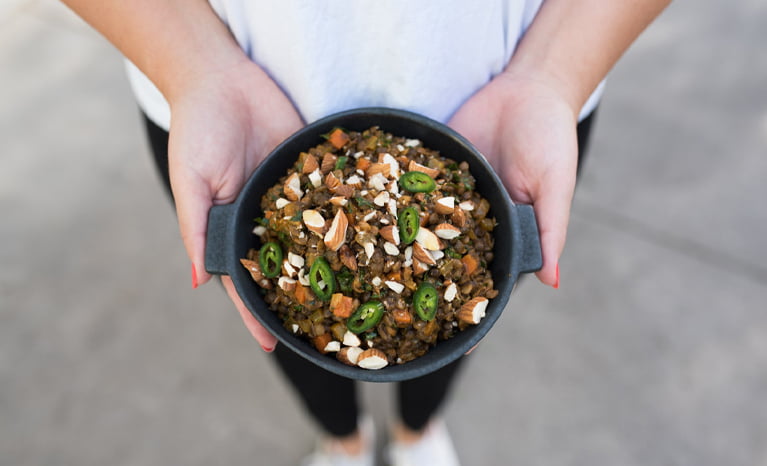 Lifestyle goals
Whether you are trying to lose weight or simply maintaining a healthy weight, Chefgood has meal plans for all lifestyles. The Slim & Trim range contains 350 calorie-controlled meals, designed specifically for weight loss. Or you can choose the Everyday Wellness range for everyday convenience and slightly larger portion sizes.
Meat vs. no meat
Mainstream Chefgood meals come with lean meats such as chicken breast or lamb. Alternatively, non meat eaters can choose from vegan or vegetarian meal plans, chock full of veggies and high protein meat alternatives such as black beans, quinoa, chickpeas, hummus, lentils and more!
Dietary requirements
Catering to different dietary requirements for every meal can be difficult. That's why we do the hard work for you! For those with a dairy sensitivity, Chefgood offer meals with no added dairy. Gluten intolerance is another common dietary requirement, which is why we offer meals with no added gluten (not suitable for coeliacs), so you can avoid whole grains and whole wheats.