Why Choose A Chefgood Vegan Meal Plan?
Chef-made meals with quality ingredients
Our qualified chefs hand-make each vegan meal with natural ingredients and local produce. We choose to make our meals from scratch over mass food production because we know handmade tastes better.
New menu every week
Seeing as we run like a restaurant rather than a food manufacturing plant, we have the flexibility to create and change-up the menu every week, so you'll never find vegan food boring.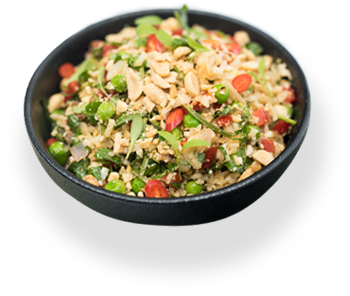 Healthy food
We work closely with our in-house nutritionist to ensure our meals jam packed with nutrition while including healthy fats and protein. Meals contain no hidden sugars or preservatives.
Variety of options 
Chefgood's vegan meal plans include a wide variety of delicious and exciting vegan meals. Meals are creative, super tasty and ultimately good for you because they are nutritionally balanced.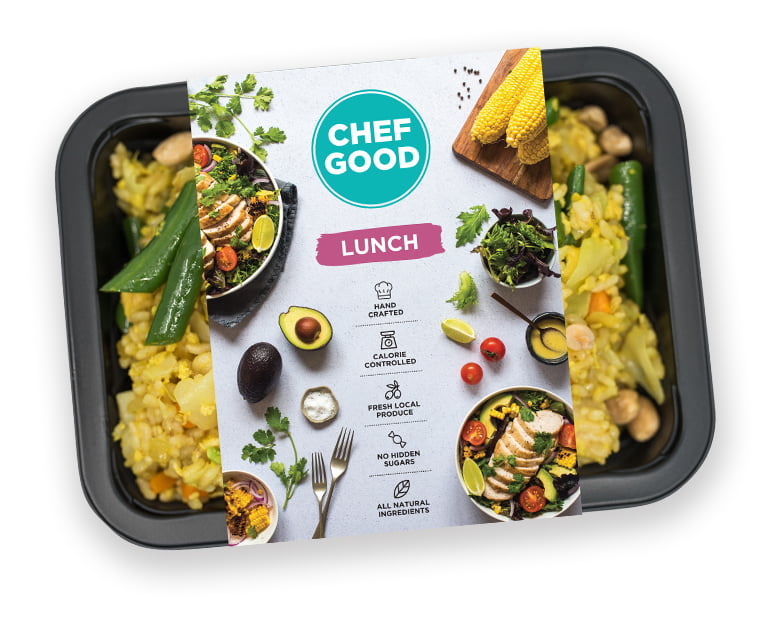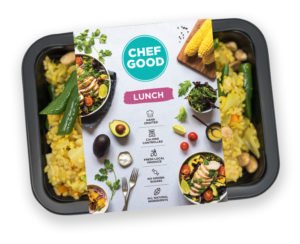 Here's How It Works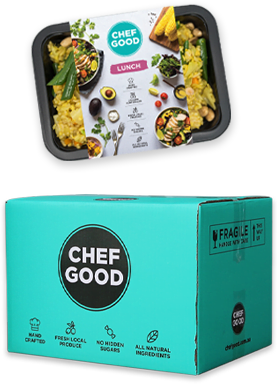 1. Choose your meal plan
Select how many vegan lunches and/or dinners you would like delivered each week. Have a look through our exciting and healthy meal plans. You will have the flexibility to swap out any meals if needed, or add some healthy snacks to your order. Our delicious protein balls and nuts can be the perfect way to cure hunger between meals.
2. Place your order
Our online ordering system is quick, easy and reliable. Checkout before 11:30pm on Wednesday and start receiving your meals the same week. Your first order will start an automated billing service. Remember: you can pause, cancel or change your subscription at any time.
3. Enjoy convenient meal delivery
Meals will be delivered on a regular day set by your postcode in NSW, ACT, QLD or SA. Sit back and enjoy freshly made meals delivered straight from our kitchen to your door in thermally stable ice packs.
Meal Plan Options Available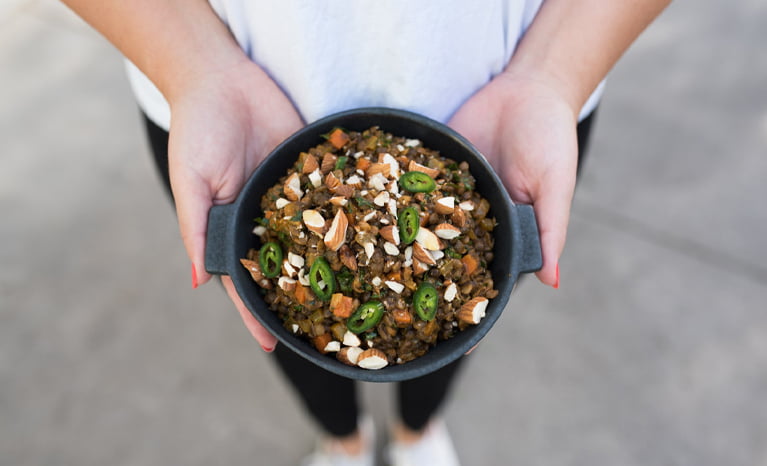 Vegan and Vegetarian
Of course, you can choose a vegan meal plan with fully plant-powered meals. Our vegan menu includes delicious wholefoods such as brown rice, quinoa, chickpeas and lentils. There are loads of high-quality veggies like broccoli, sweet potato, cauliflower and eggplant too! We also offer vegetarian meal plans and mainstream meal plans.
Slim & Trim and Everyday Wellness 
Choose from the Slim & Trim weight loss meal plan with 350 calorie-controlled meals, or Everyday Wellness meal plans with slightly larger portion sizes. Our portion sizes and calorie counts are designed to ensure you achieve an ideal weight for good health.
No Added Dairy and No Added Gluten
For those with a dairy or gluten sensitivity, you can choose a meal plan with No Added Dairy or No Added Gluten (not suitable for coeliacs).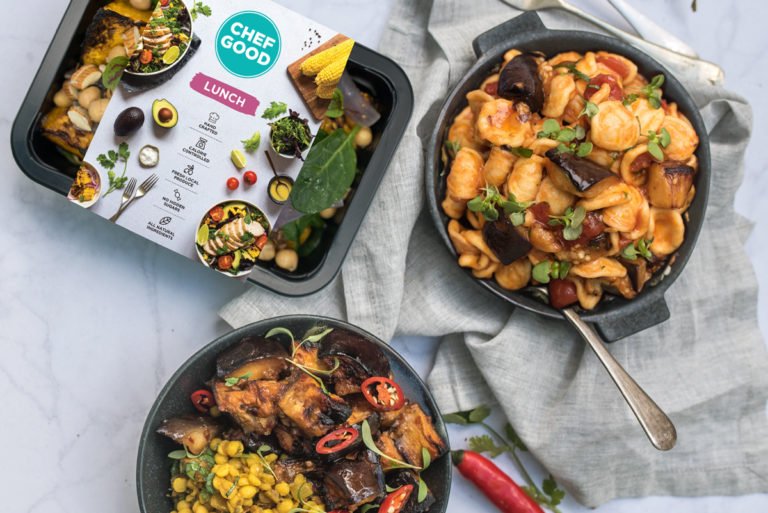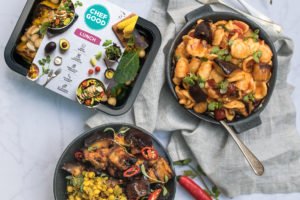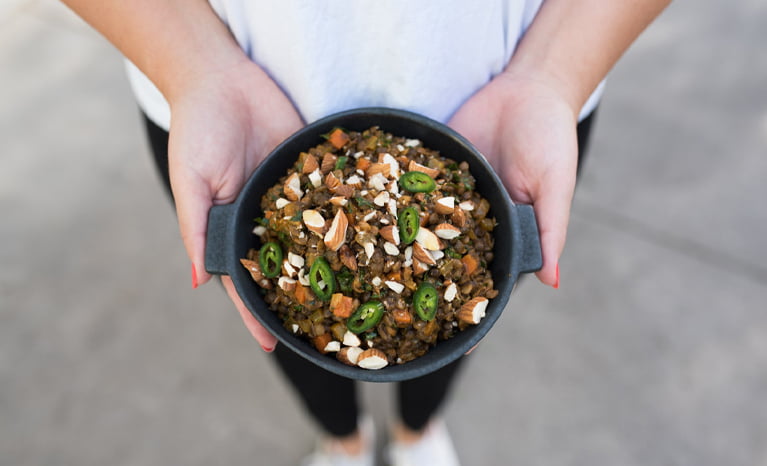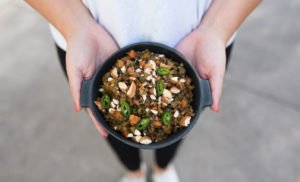 Save Time & Eat Healthy Vegan Food With Chefgood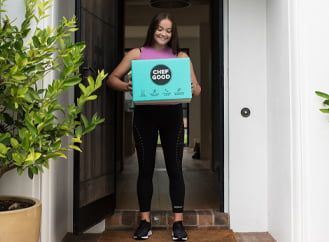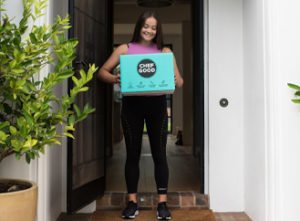 A subscription to Chefgood's vegan meal delivery service is so much more than just vegan ready meals delivered to your door in Sydney, Canberra, Brisbane or Adelaide. You find more time in your day to enjoy a healthy and active lifestyle when you remove time spent on:
planning meals
shopping
meal prep
and cooking.
It can be hard switching to a plant-based diet and knowing how to get all the important proteins and nutrients. Luckily with Chefgood, you don't even have to think about it! Our nutritionists and chefs put together the perfect nutritionally balanced vegan meals to leave you feeling nourished and satisfied. With high protein meat alternatives like chickpeas, lentils and tofu, you will feel lighter and have more energy for an active lifestyle.