Vegan Meal Plans
At Chefgood, Vegan meals mean great taste and variety:
CHEF-MADE - Our qualified chefs hand-make each vegan meal with natural ingredients and local produce. We choose to make our meals from scratch over mass food production because we know hand made tastes better.
NEW MENU EVERY WEEK - Seeing as we run like a restaurant rather than a food manufacturing plant, we have the flexibility to create and change-up the menu every week.
HEALTHY - We work closely with our in-house nutritionist to ensure our meals are low calorie, include healthy fats and protein.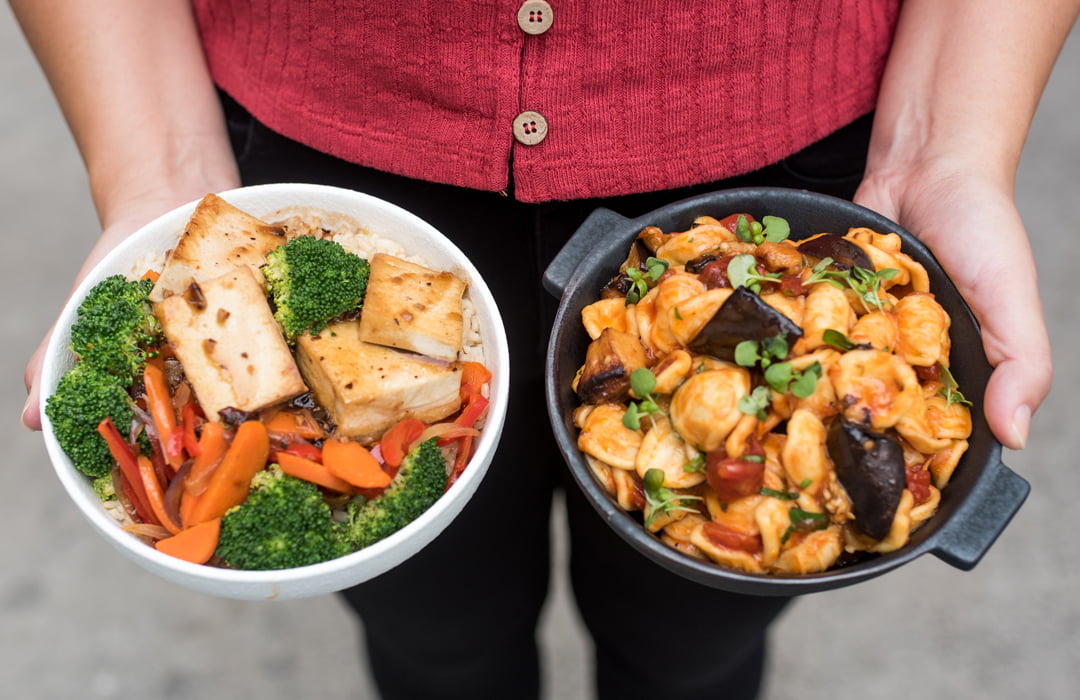 Select one of our vegan meal plans to see the menu: