Why Choose Chefgood Weight Loss Meal Plans?
Natural, healthy ingredients
Chefgood meal plans encourage long term healthy eating habits by showing you how good fresh meals can be. Our ready meals are prepared with all-natural ingredients. They contain no hidden sugars, preservatives or unhealthy fats and carbs.
High quality fresh food
Chefgood handcrafted healthy meals deliver quality, freshness and variety. All produce is sourced locally based on what's in season. Our nutritionists and chefs create weight loss meal plans which ensure you are eating healthy food prepared with low carb, high protein, fresh and locally-sourced ingredients.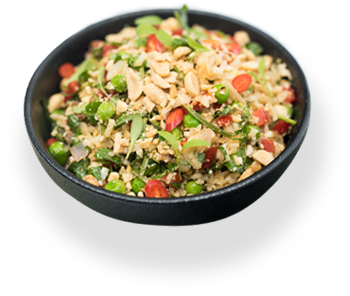 Weight loss made easy!
At Chefgood, we do all the hard work for you – our Slim & Trim weight loss meal plans contain 350 calorie meals with controlled portion sizes. So you can lose weight without having to count calories yourself. And what's more – you'll love our fulfilling and delicious meals so much that you'll never feel like you're on a weight loss program.
Convenience and flexibility
Chefgood weight loss meals are designed by nutritionists, handcrafted by chefs, and delivered fresh to your door. Flexibility is important, so we offer lunch and/or dinner weight loss meal plans with the optional inclusion of breakfasts and snacks too.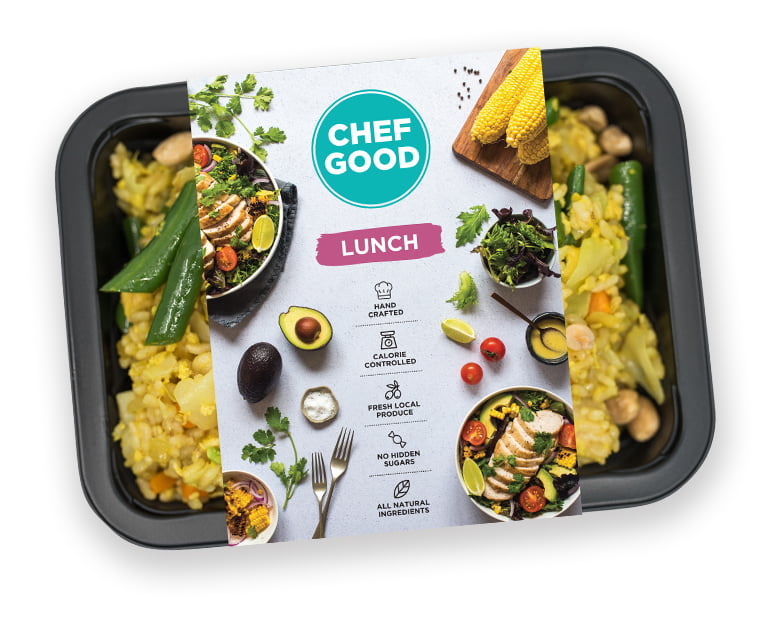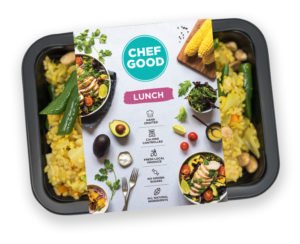 Here's How It Works: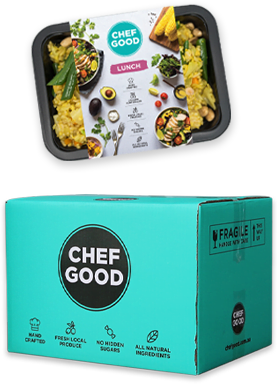 1. Select your meals
Via our website, choose your meal plan from the Slim & Trim program or the Everyday Wellness program. Both of which include vegan and vegetarian meal plans as well as no added gluten and no added dairy meals too. Decide if you want to add breakfasts and/or snacks to your lunch and/or dinner weight loss plan and select your favourite meals from the full-of-flavour seasonal menu.
2. Confirm your order
You order should always be placed by Wednesday at 11:30pm. Your subscription is now in place with fuss-free automated billing. You can change your order each week, pause or cancel your subscription at any time before cut off.
3. Enjoy fresh meals delivered to your door
Your fresh meals are then made using quality ingredients and delivered to your address on a regular day ruled by your postcode. They are packaged in special thermally-controlled ice packs and delivered from Sunday the following week. Now you can enjoy your fresh and dietlicious weight loss meals!
Weight Loss Meal Plans For All!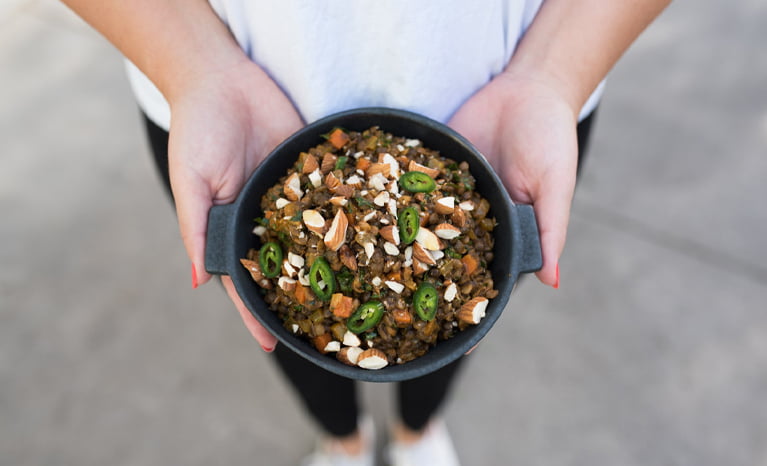 Mainstream diets
Slim & Trim healthy meal plans offer mainstream high-quality weight loss meals made with locally-sourced seasonal produce including lean meats.
Vegan and vegetarian
The Slim & Trim program has inspiring meal plans for vegans and vegetarians too. These ready-made fresh meals contain lots of delicious veggie dishes and plant-based proteins that vegans, vegetarians and meat-eating foodies love! Even if you are thinking of cutting down your meat intake but don't know where to start. Ready-made vegan and vegetarian meals are the easiest way to make the switch!
No Added Dairy and No Added Gluten
Chefgood cater to your dietary requirements with our no added dairy and no added gluten meal plans. In these meals you'll find gluten alternatives such as quinoa flour or dairy alternatives such as coconut yoghurt!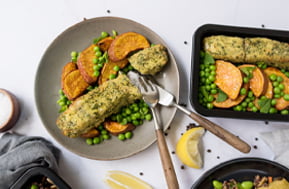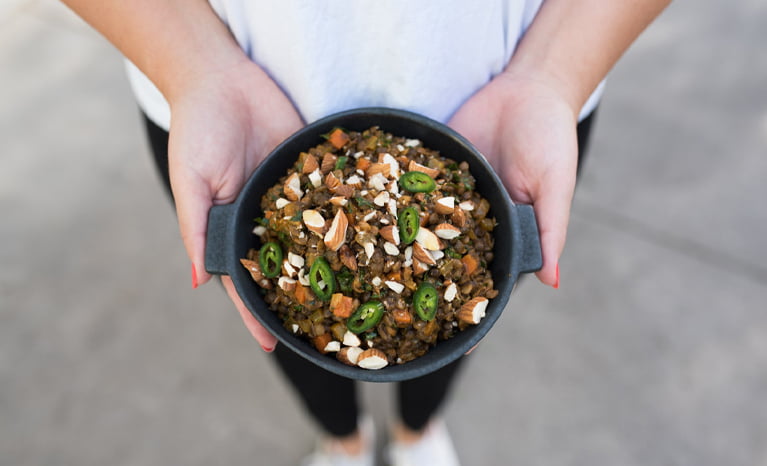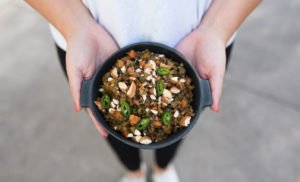 Sit Back And Enjoy Your Weight Loss Journey!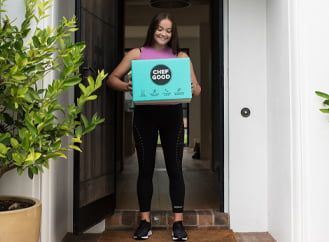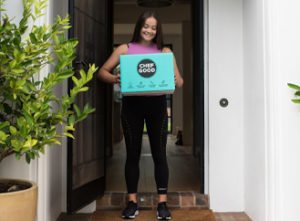 Chefgood's Slim & Trim meal plans are simply the best way to achieve and maintain your weight loss goals. Why? Because you have a choice of amazing handcrafted healthy meals from a menu which changes weekly, so you are never bored. Slim & Trim offers the ease of no more:
Meal planning,
Meal prep,
Shopping or
Cooking.
Just enjoy diet-licious, restaurant-quality ready meals made by chefs, packaged and delivered fresh-as-a-daisy to your door.