We know some foods are going to shorten our lifespans, but do you know what foods you can eat to lengthen your life?
We do! And we've made a list for you.
In today's post, we're talking about foods found to help you live a longer healthier life.
Captivating cruciferous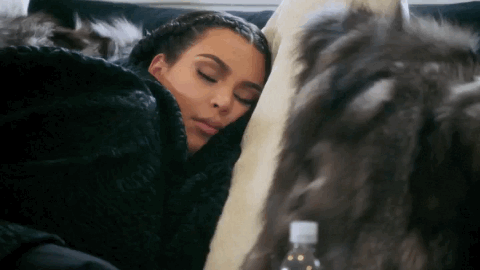 Broccoli, kale, cabbage, cauliflower, Brussel sprouts, spinach and bok choy, are all a part of the cruciferous vegetable category. They're full of fibre, antioxidants and have been linked to a decrease in heart disease risk. With heart disease being the top cause of death worldwide, we think it's the perfect reason to include more of these vegetables in your meals. 
There is also evidence that a cruciferae rich diet will lower the risks of death or cancer reoccurrence. Amazing!
Lovely legumes
In a study done in 'blue zones' around the world – places found to have the highest percentages of centenarians – researchers discovered that legumes were the most significant dietary predictor of survival among the elderly. Ie. You live longer when you eat more legumes!
Eating legumes also means a happy gut – just be sure to add them gradually to your diet to avoid bloating! Some common legumes you've probably heard of are beans, chickpeas, lentils, mesquite, carob, peas, alfalfa, and soybeans.
Brilliant beetroot
Fantastically purple beetroot has an exceptional effect on our veins and arteries. They are rich in compounds which help our bodies to produce nitric oxide, something which in turn supports the relaxation of our blood vessels. Why do we want chilled out blood vessels? To support and help with blood flow and circulation.
Blissful berries
One word: antioxidants! The antioxidants packed into berries boost our immunity and fight disease so of course berries made it on to our list. 
Alluring avocado, olive oil, and nuts
That smashed avo on toast is not only perfect for Instagram snaps; it's also excellent for lowering your bad cholesterol levels as it's full of heart-friendly monounsaturated fats. Add a splash of olive oil and a sprinkling of nuts and seeds, and you've genuinely got a superfood breakfast. As a bonus the healthy fats found in these foods will also keep you feeling fuller for longer, helping you to lose or maintain weight.
Sensational salmon
Fatty fish like salmon is rich in omega-3 fatty acids which have been shown to support heart health, lower blood pressure and prevent heart disease. Those omega-3s have also been linked to a decrease in inflammation in the body.
Less red meat
Our list so far has been all about foods to ADD to your diet, but there is also one food you should consider cutting down on: red meat. It turns out that by simply reducing your red meat (beef and pork) consumption you'll live a longer, healthier life. The vegetarians (and flexitarians) might be on to something!
Start by cutting out the meat for one day a week, have you heard of Meat Free Monday? And make sure you enjoy all your new plant-heavy meals by choosing Chef Good to create and deliver them to you. We know you won't be disappointed by our vegetarian delights.